Meet The New Dolphin Express. Your Next Android Browser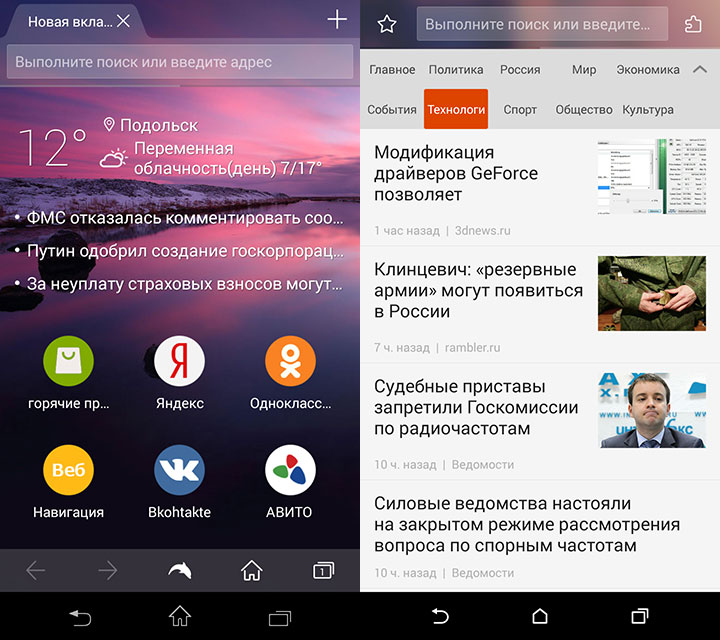 The new Dolphin Express browser is out and out with support for Android 5.0 Lollipop. All Dolphin Express users in Russia, Turkey, Brazil, Mexico, Argentina, United Arab Emirates, Saudi Arabia, Egypt, Thailand, Indonesia, Malaysia, Hong Kong, Taiwan, Vietnam and the Philippines will make the most of their Android smartphone and tablet with the latest and greatest version of Android 5.0.
Along with support for Android Lollipop, the new version of Dolphin Express come with a new and improved UI. This is a major redesign for the Express browser with improved UI for the Download, Performance and New module as well. Downloads have been given special attention with a new preference in Settings > Downloads.
You can now choose how to open links using Dolphin Express browser or a third party app like Google Maps. You can find and set the new preference under Settings > Customize > Open in app.
Improved Security for SSL 3.0
We work hard to improve security for the Dolphin Express user. The new version of the browser will warn for any websites using SSL 3.0 as the underlying protocol for secure communication. So now you know who to trust or not.
As usual with every new release, Dolphin comes with ton of bug fixes for improved performance and stability. So you can always get the best experience of Dolphin Express on your favorite Android smartphone and tablet.
Dolphin Express comes with a great set of features that make surfing the web faster, easier and more productive.
Real time local news updates and weather information
Personal gestures to access the web and your favorite websites by writing on the screen.
Dolphin Sonar for searching the web by talking to your Android smartphone and tablet. Dolphin listens and lets you use your voice to search, share on your favorite social networks, bookmark favorite website and navigate.
One tap Share for quickly telling your friends, family and followers what's new and cool. Tweet and Post to Facebook with a single tap. You can also save directly to Evernote or Box.
Add secret powers to your browser with Dolphin Add-ons. With more than 60 Dolphin Add-ons you can do the right thing, the right time, the way you want it.
Sync history, bookmarks, passwords and open tabs easily across Android, iPhone, iPad and desktop browsers including Chrome, Firefox and Safari with Dolphin Connect. Never miss a webpage or a bookmarks ever again.
Get your Theme. Customize Dolphin to look the way you want. Add theme colors, wallpapers and skins to make Dolphin browser truly personal.
Visit the Dolphin Web App Store. Choose from over 200 web apps including Facebook, Twitter, Wikipedia, Amazon and more.