Dolphin Customer Care
If you have a question about Dolphin Browser, you might be able to find a quick answer by using one of our several Dolphin Customer Care channels!
We want to  to continue to improve Dolphin Browser to make this the best browser possible.
We've created many ways for you to reach us with your feedback and any issues you've encountered.
What Will You Find In the Dolphin Customer Care Section?
To find help on your own, you can browse the Dolphin Customer Care Support page.
Here you can find answers to many common questions around Dolphin features.
How To Send Bug or Crash Information Quickly and With Just a Few Taps
If you're experiencing issues or bugs within Dolphin, you can also send us feedback from Dolphin Browser itself. First, go to Dolphin Settings > Send Feedback. Then, select an option from the list, whether it's a performance issue or a new feature request.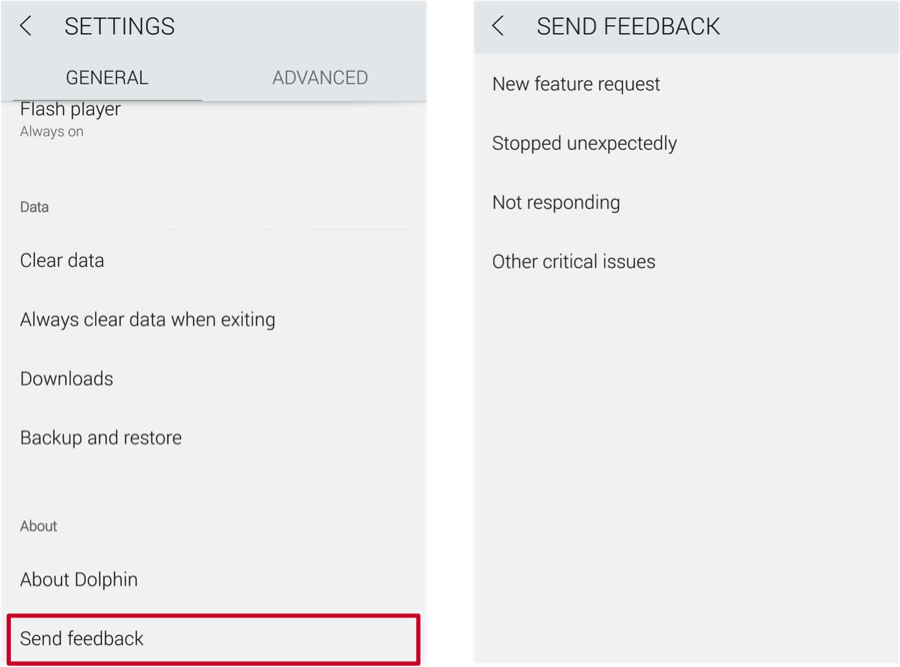 From there, select the email client you'd like to use to send us your feedback. The system will automatically include your mobile system information to help the Dolphin Customer Care team and product teams properly investigate the issue.  On top of that, you can also explain the issue in more detail to give us more context.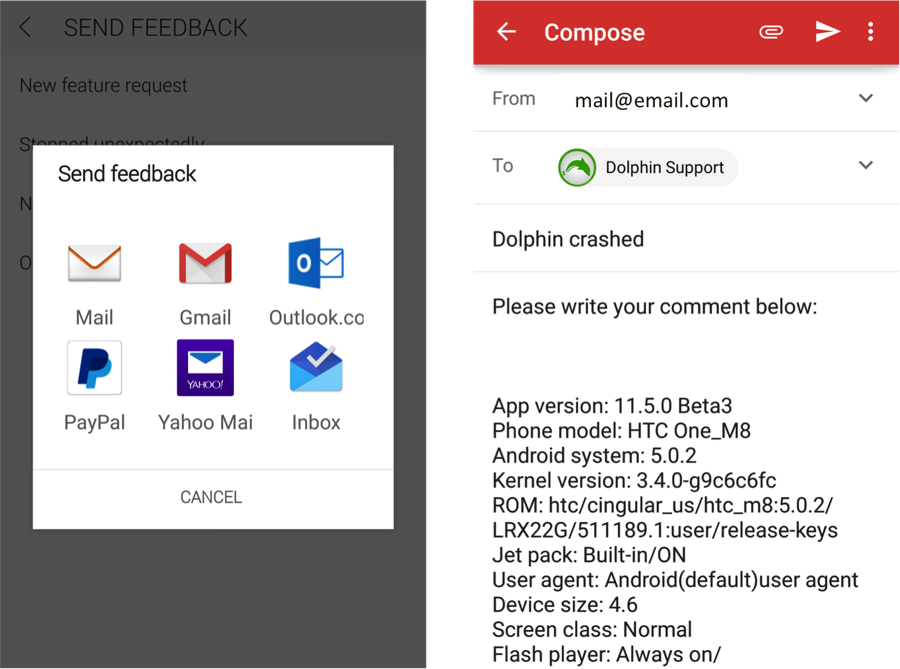 Of course, that's not the only way to reach out to Dolphin for support, feedback, questions, and comments. You can also find us on:
Feel free to drop us a line on any of the above platforms when you have a Dolphin Customer Care question, and we look forward to hearing from you.
Thank you for using Dolphin Browser!
Team Dolphin