How to use tab push
1Tap on the button left to the address bar. Tap on dolphin icon to log in.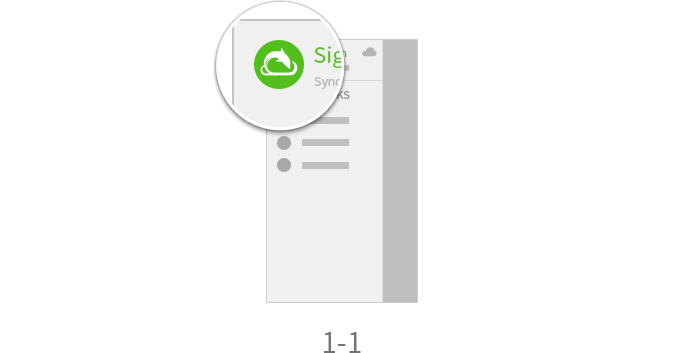 2Log in with the same Google, Dolphin or Facebook account on different devices.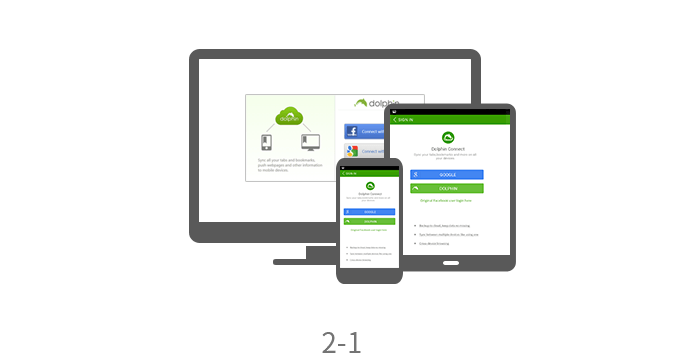 3Tap on dolphin icon at the bottom to open the menu bar, then tap on "Tab push" button. A list will appear which shows you all the available devices you can push current tab to.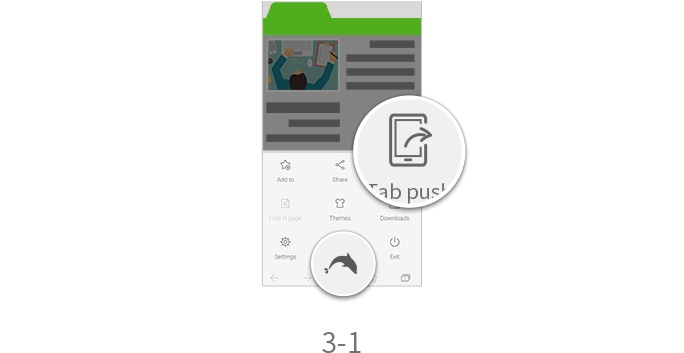 4Choose one device in the list. Bravo! The tab will pop out right away on the device you chose.