Dolphin Celebrates 9 Million Downloads
Dolphin reached an important milestone today with 9 million downloads. To celebrate our last single digit anniversary, we have compiled some information about the significance of the number 9 around the world. Enjoy!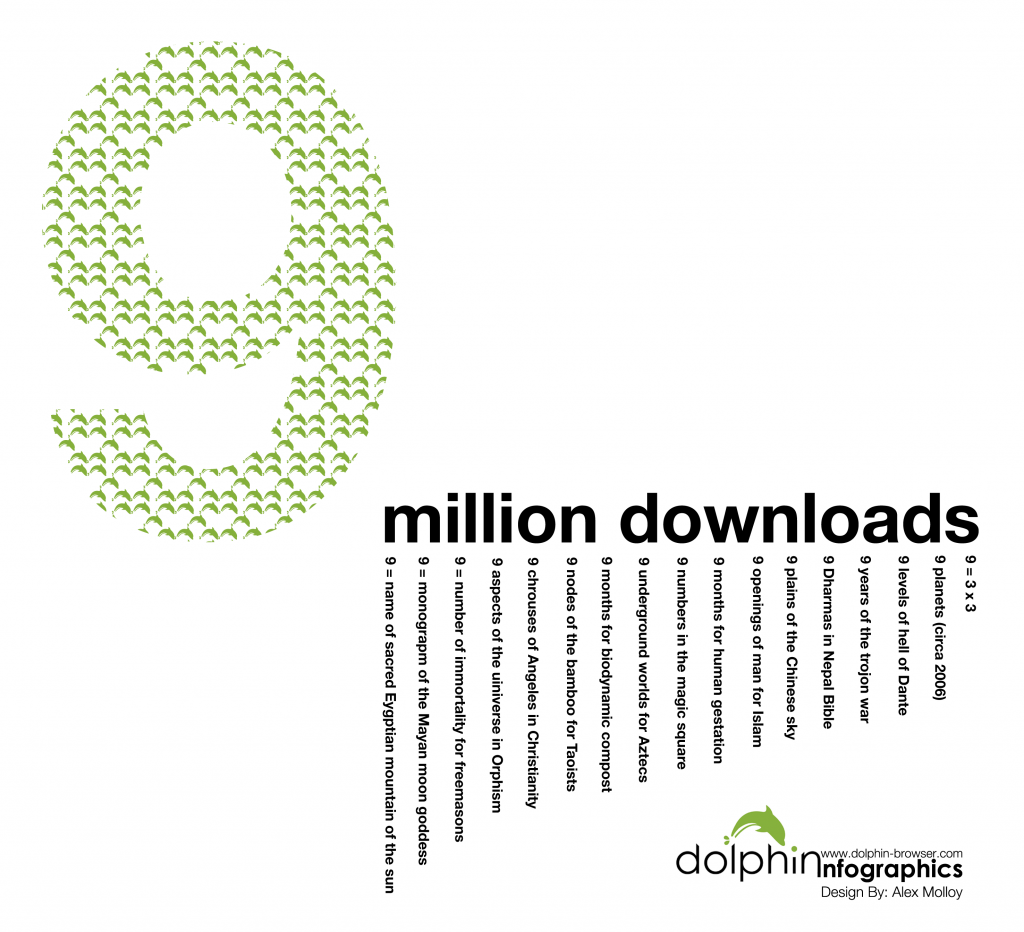 Thanks so much to all of our users for supporting us and a big thank you to our development team who are always working hard to make Dolphin better.