Dolphin Browser Mini Preview2 For Android, Faster Than Ever
About twenty days ago, we had publish a preview version of Dolphin Browser. Anyone remember that? We gain a lot of positive feedback from you. Here the official name of Dolphin Browser Preview is decided to be Dolphin Browser Mini and I am happy to announce that you can experience Dolphin Browser Mini Preview2 now. I guess, maybe you can get clear about Dolphin Browser's products and distinguish them more easily now since they have different names and different interfaces.
However, there are still some people confused that what are the differences between Dolphin Browser, Dolphin Browser HD and Dolphin Browser Mini. I will explain for you.
Dolphin Browser HD is most powerful one among this three, which is only compatible with Android 2.0+ device. You can customize your own browser since Dolphin Browser HD is the first Android Browser supports add-ons. And there are many other minor but useful features to help you get better user experience.
Dolphin Browser Mini is aiming at providing a faster user experience for you, which is built on Android 1.6 engine. Dolphin Browser Mini will win all the other browsers with its High speed responsibility. You can treat it as the mini version of Dolphin Browser HD and the upgrade version of Dolphin Browser.
Dolphin Browser ( original/ regular) is the earliest version developed by us, which is also built on Android 1.6 engine. It is the first product which build the reputation of Dolphin Browser and win the favor of our users.
Let's keep on track. What does the new Dolphin Browser Mini bring you?
New fresh UI. A clean and simple user experience is available for you, Dolphin Mini provides a brand-new look and feel to you.
Speed through the web. The Web has never been so fast until you use Dolphin Mini which loads web pages much more quickly than other mobile phone browsers.
Infinite tabs browsing. You can open infinite tabs when browsing since there is no limitation on the amount.
Innovative Menu design (tool box). It is not the final version, we will upgrade it.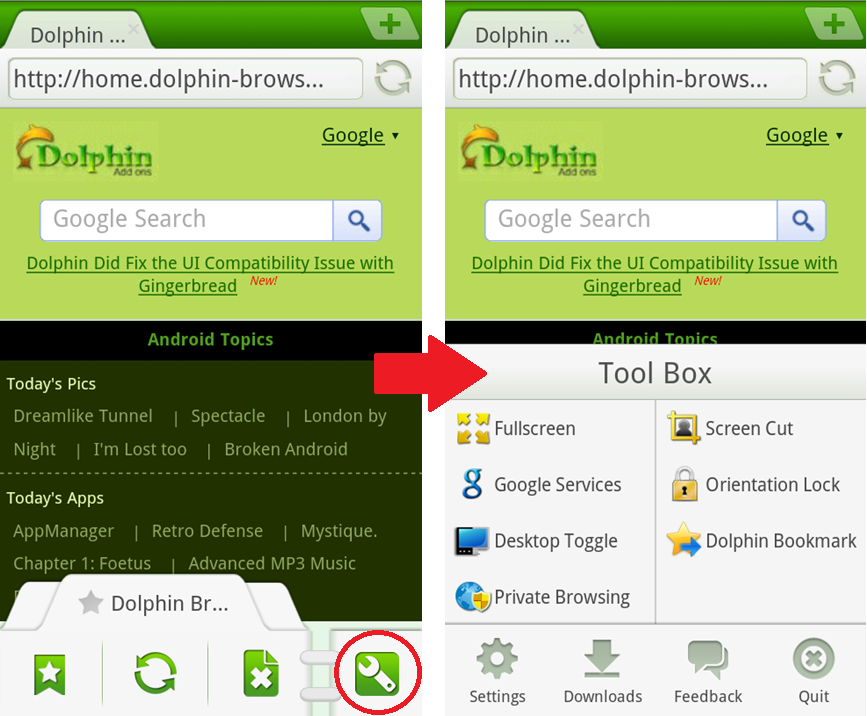 In addition, I want to share some tips with you.
How to access page management menu?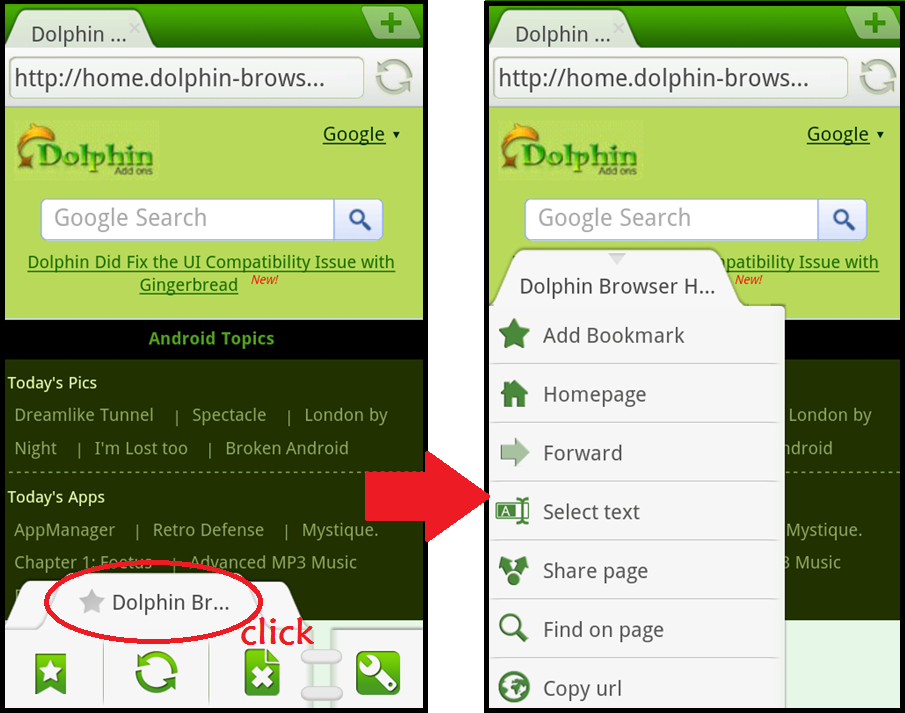 How to quick switch tabs?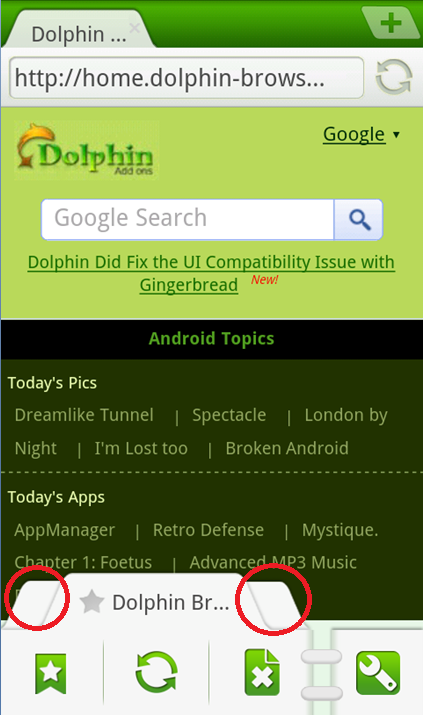 What is Dolphin Bookmark? How to sync bookmarks with other browser?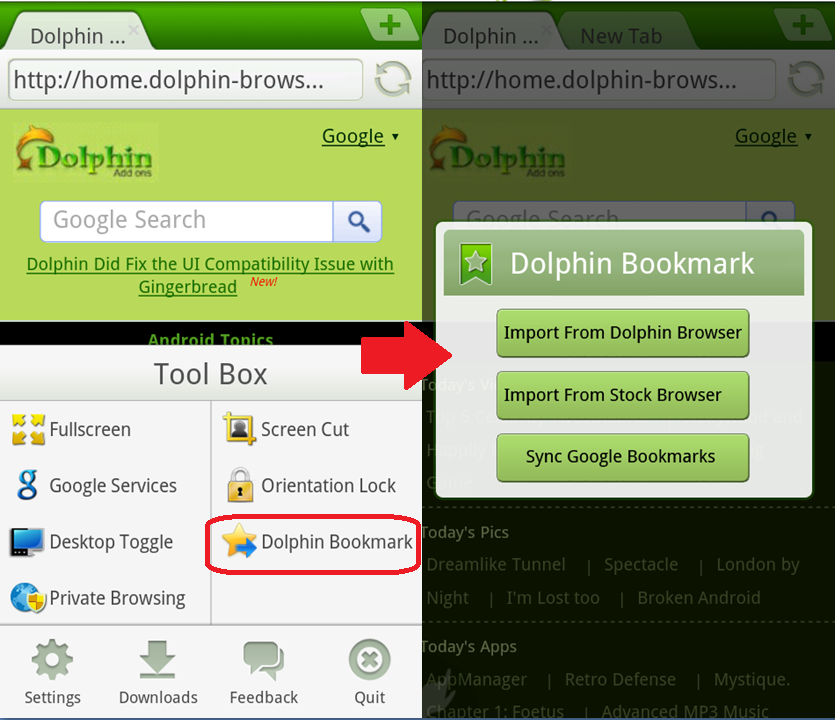 Before you download Dolphin Browser Mini, please uninstall the previous version of Dolphin Browser Preview. Try it out and let us know your feedbacks.