Dolphin Browser Gets a New Look!
Along with our latest funding news, we are so proud to reveal our brand new look for the Dolphin Browser HD v6.0! In addition to our new logo, we have also redesigned our website!
Thank you for all your feedback! We have improved our website and now feature easier navigation, more updates with what's happening at Dolphin HD, the inside scoop on our latest products and answers to all your questions!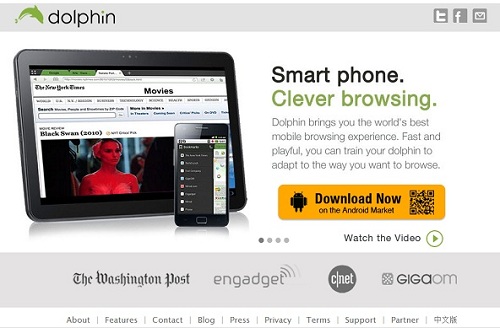 So we invite you to check out the new site and tell us what you think! We are constantly striving for new and improved ways to connect with you, so stay in touch with us on Facebook and/or follow us on twitter @dolphinbrowser.