New Dolphin Browser 11.3 Supports Android 5.0 Lollipop, Improves Performance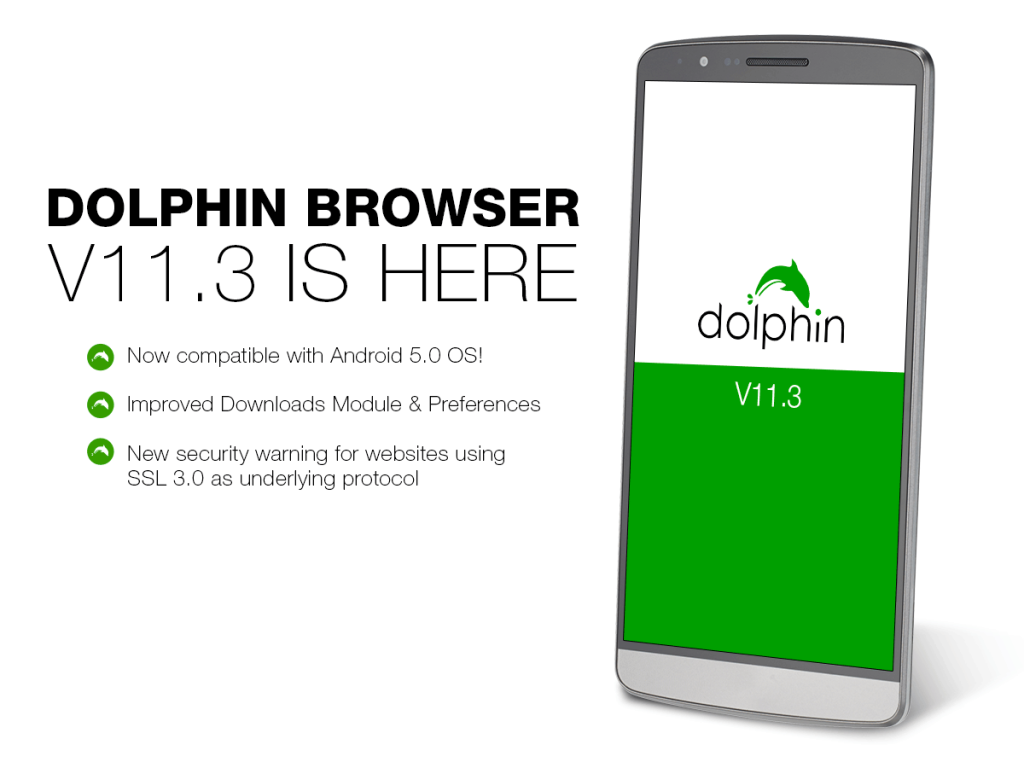 There is a new version of Dolphin for Android available for download today. The new Dolphin browser version 11.3 brings support for Android 5.0 Lollipop and improves performance across the board.
Support For Android 5.0 Lollipop
Android 5.0 Lollipop is the latest and greatest version of Android. Dolphin supports this new version of Android and improves performance and stability. Android Lollipop brings Material Design to your favorite smartphone and tablet. Tis is the biggest change to Android in terms of design. The new Dolphin browser for Android is design with the new Material Design in mind.
Performance and speed improvements are also notable even if you run the Jetpack add-on on some sites. Faster loading speed, less waiting, increased productivity.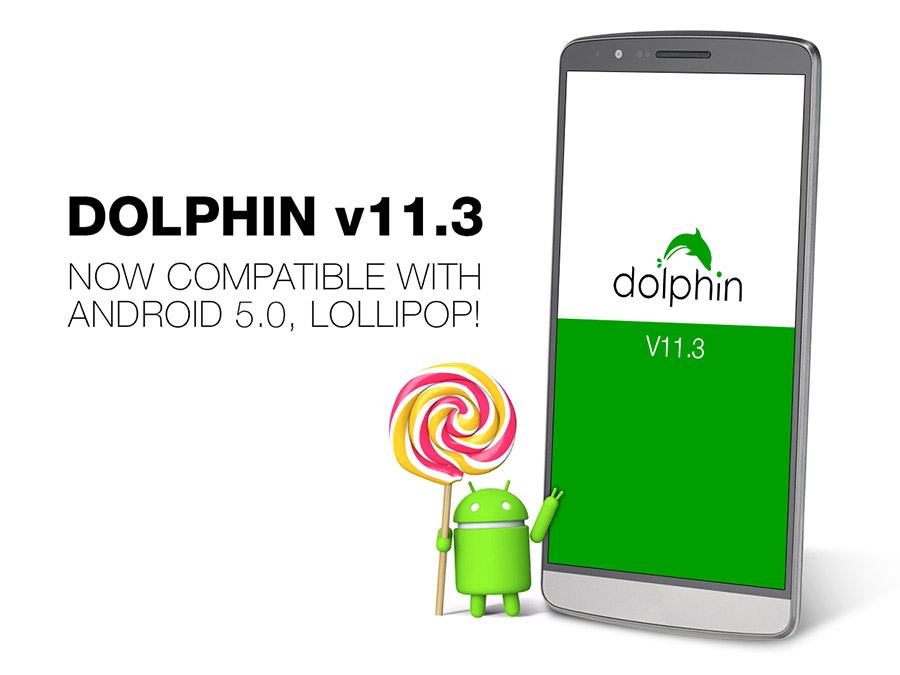 Improved Security for SSL 3.0
We work hard to improve security for the Dolphin Express user. The new version of the browser will warn for any websites using SSL 3.0 as the underlying protocol for secure communication. So now you know who to trust or not.
Download the new Dolphin for Android now.
Disable Double Tap To Zoom. New Downloads Settings
You can now disable double tap to zoom for websites using Flash. A small fix for improved usability and convenience when reading news or watching videos on smaller sized Android smartphones. Android tablet users will also benefit for this new tweak.
Downloads have been given special attention with a new preference in Settings > Downloads.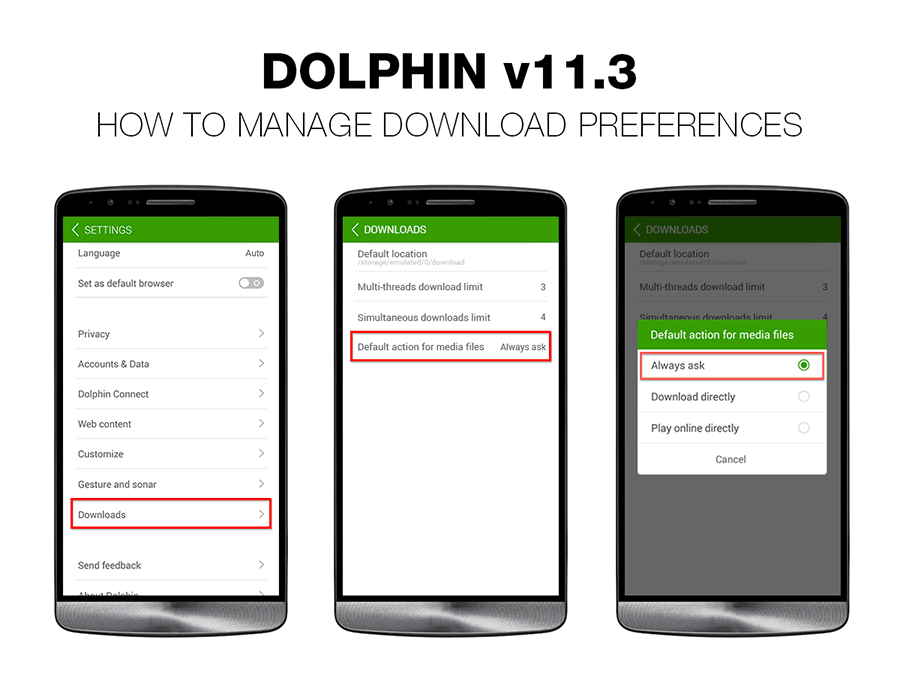 You can now choose how to open links using Dolphin Express browser or a third party app like Google Maps. You can find and set the new preference under Settings > Customize > Open in app.
As usual with every release of Dolphin browser there are plenty of bug fixes and small improvements with huge impact. Like the fix for download failure on some sites, translation errors, music playing in the background when voice search is activated and more.
Get the new Dolphin mobile browser for Android now.