Dolphin Browser 7.9.0: Bug Fixes, Improved Theme and QR code recognition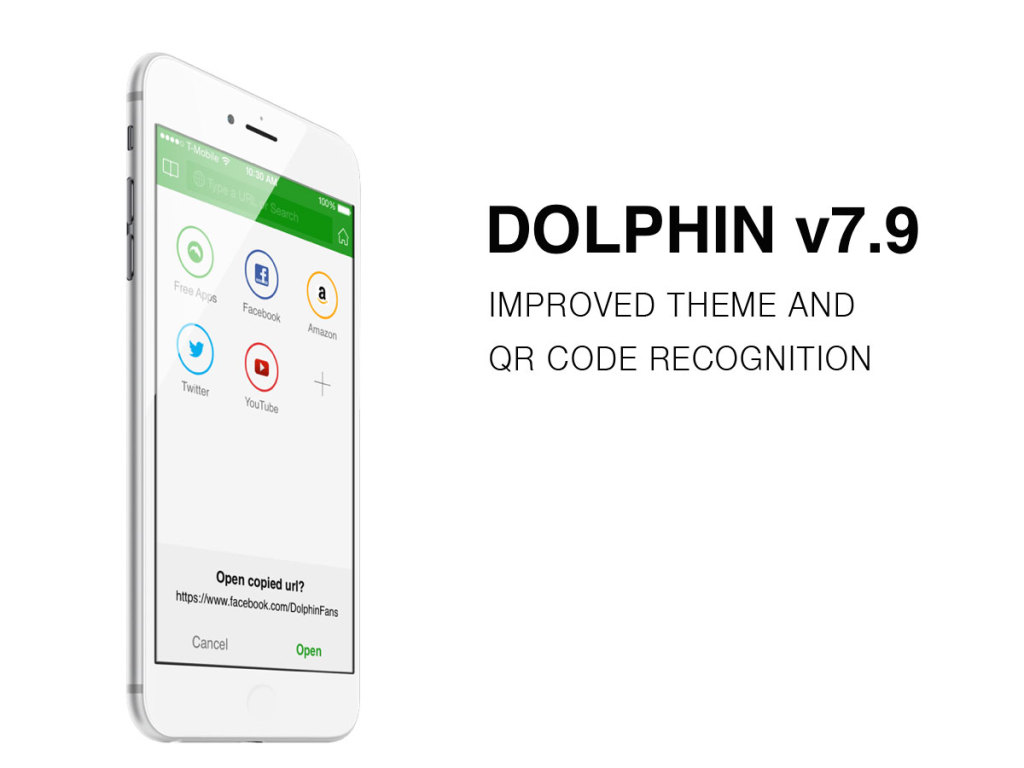 The new Dolphin browser version 7.9.0 is available for download with great stability and performance improvements. Along with bug fixes, Dolphin 7.9.0 offers improvements to QR code recognition and enables use of sonar after switching languages.
Additional UI and UX improvements also include:
Popup for Copied URL
After copying a URL from other apps, there will be a popup suggesting you to open this url directly when you open dolphin.
Improved Default Theme
The new Dolphin 7.9.0 comes with a new New Dolphin themeWe just change our default theme for users to feel more comfortable when surfing
Improved Autofill in Address Bar
This is a subtle but very important UI fix. Dolphin use the correct color to autofill the address bar for search suggestions. Adding clarity to the search experience.
Time to update or download Dolphin browser for iPhone and iPad and tell your friends about the amazing free mobile browser.