New Dolphin 8 Mobile Browser For iPhone 6, iPhone 6 Plus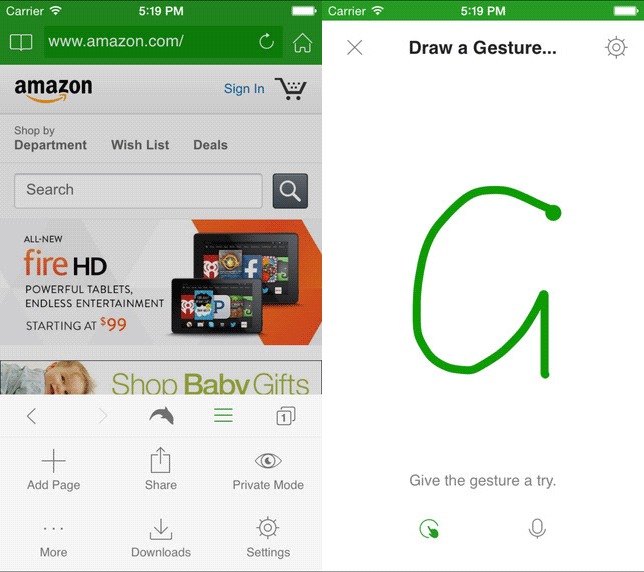 Dolphin 8 is out for iOS for all iPhones 6 out there. This new Dolphin browser release is bigger than big. It brings proper support for the new iPhone 6 and iPhone 6 Plus bigger screens. You can browse the web in its full glory with the speed of Apple's A8 CPU, iOS 8.1 and Dolphin's mobile rendering engine.
Dolphin 8 Browser For iPhone 6, iPhone 6 Plus Is Bigger Than Big
Dolphin 8 also fixes two notable bugs. Display error when rotating screen on Gesture and Sonar. Also no more failure no unlock screen rotation when watching a video in landscape. As usual with every new release of Dolphin, there are tons of bug fixes, security, stability and performance improvements.