Does the Bookmark Side-bar Show Off too Easily?
Many of you mail us that our side bars are more easy to slide out in the
newest version of Dolphin Browser HD
. Thank you for reporting this bug to us, and we will soon publish a hotfix version through Dolphin Blog. And this version won't update to Android Market soon, maybe some time later, pls wait for the solution out.  We suggest that you can disable the swipe action to solve the issue currently.
What is swipe action? (see screenshot)
How to disable swipe action? (see screenshots)
Step1: after you launch Dolphin, pls click Menu->More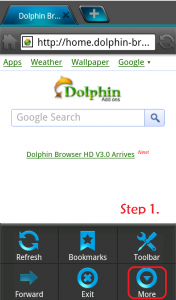 Step2: choose "Settings"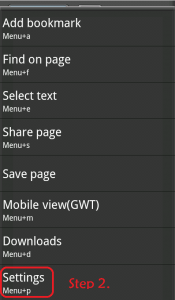 Step3: uncheck "Enable Swipe Action"