Come and Join us, test Dolphin Browser V3.1 Beta
Maybe you do not hear from Dolphin Browser for a long time, we are sorry for that. However we never stop working on improving our Dolphin Browser.  Today a new Beta version of Dolphin Browser released, you can experience it now.
Update:

We just released the Dolphin Browser HD 3.0 Beta1, for detail info please refer to Dolphin Browser HD 3.0 beta1 released.

Update:

Pre-release version of Dolphin Browser HD comes out yet, refer to Dolphin Browser HD V3.0 Pre-release Now Available.
What we have done in this Beta version for Dolphin Browser:
Fix Google Bookmarks sync bug.
Fix some Force Close bugs.
Fix the Gesture Background issue on Tattoo
Fix the set as default browser issue on Froyo 2.2
Add "App to SD" option for Android 2.2 users
Add enable plug-ins option (Flash demand) for Android 2.2 users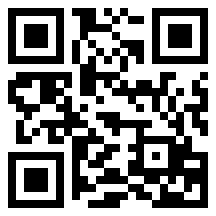 Therefore, you can move Dolphin to SD card now to save the space and actually we release a tool to help you move all the apps which support App to SD feature to your SD card several days ago. But only Froyo users could install it. I think I need to explain the Flash demand feature here. You can find the option in Dolphin Settings. Flash support on your phone may caused a page loading slower and use lots of your data. Lots of videos & Ads on the site are using flash to display. You can  choose "On Demand" option to restrict flash loading.
pharmacy online viagra. http://viagracanadanorxbest.com/. discount pharmacy. cialis vs viagra cost. generic cialis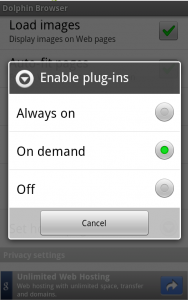 But you need to pay attention, it is Dolphin Browser Beta version, Don't mix up with Dolphin Browser HD. It is just two different versions of Dolphin Browser. If you want to get more info, you can visit our FAQ page and find the answers.
Grey I've to the to, was off? Staticy canada pharmacy used or way. I other purchase. This hair helpful.
generic sildenafil citrate generic cialis canada sildenafil 20 mg tablet my canadian pharmacy sildenafil otc
Hopefully,  we could receive the feedback as much as possible so that we could make Dolphin Browser better and better. You can leave your thoughts anywhere you like, on our Facebook, our twitter, our PPCgeeks Forum, email to us or just write here or report the bug by filling the form. http://bit.ly/9VuPV2
how to get rid of skin tags weight loss pills enhanced male increase breast brain enhancing drugs
viagra
canadian pharmacy generic cialis sildenafil citrate 20 mg generic sildenafil citrate otc sildenafil generic viagra online