Celebrate Labor Day with Dolphin
In honor of this year's Labor Day we are bringing the top 5 Top Webzines packed with treats and tips to end your summer with a bang.
Photo: bporner
Republic of Bacon
What is more American than barbeques and bacon? We've all heard of the bacon burger but the Republic of Bacon has taken this one step further with a recipe for an entire burger made of out of bacon. Check out recipes like this and much more bacon burger goodness on the Republic of Bacon Webzine.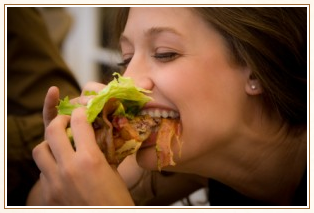 BBC Health
Downed a burger made entirely of bacon? Feeling like you need a shot of wheat-grass and tempeh sauté to get you back on track? Read articles about the latest studies in health on BBC Health to keep you in tiptop shape.
Photo: Republic of Bacon
SheFinds
The final day to wear white is upon us, so store those white pedal pushers in your closet and the latest designer lines, celebrity fashion and the perfect outfit to accompany that burger.
Y! Sports
Today marks the beginning of the NFL and college football seasons so get back on track with your favorite team with Yahoo Sports.
Daily Candy
Make sure the youngsters are styling on their first day back with tips from this kid-friendly Webzine. We especially like the Jurassic packs featured on "Backpacks and Lunch Boxes that Get An A+" which feature dino in inspired spikes in fun colors.
Didn't see your favorite Webzine on the list? We are always trying to improve our selection so please contact us at support@dolphin-browser.com
Happy BBQ-ing,
The Dolphin Team