June 1, 2011 @ 8:21 am | Category:
Product Releases
| Tagged as:
Add-ons
,
Android Market
,
bookmarks side bar
,
Bookmarks sync
,
context menu
,
Dolphin Browser HD
,
Dolphin License
,
Events
,
Google ads
,
history
,
homepage
,
Interface
,
Morning coffee
,
Most visited
,
new tab
,
Performance
,
quick menu
,
Read it later
,
Screen Cut
,
Shiny Shake
,
Speed dial
,
stock browser
,
tab bar
,
Theme
Browsing With No Ads! Dolphin HD v5.0 Time Has Come To Android Market!
Thank you for all your support to Dolphin Browser HD v5.0 Beta1, Beta2 and Beta3, Dolphin Browser HD v5.0 finally releases to Android Market. Let's start Dolphin Browser HD v5.0 time!
To start the 5.0 time, we prepare a big surprise for you: Google ads in Dolphin Browser HD get removed! In previous versions, we had a paid add-on Dolphin License to block inserted Google ads. But now, in Dolphin Browser HD v5.0, we remove Google ads from the browser! You can browse freely in Dolphin Browser HD without any disturbance of any Google ads. 🙂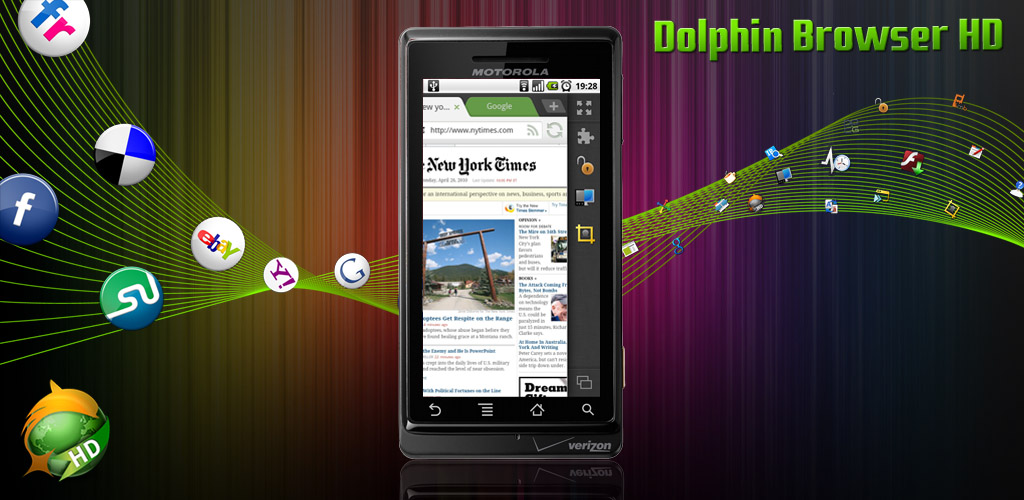 Since we have released 3 beta versions before, so it's time to make a summary of how Dolphin Browser HD v5.0 is different from its old versions.
Fresh tab color; more elegant and more modern settings interface; fantastic fluorescein effect of context menu.
Access your favorite site easily, undo your previously closed tabs, tell your most visited sites history at a glance, and support to be set as homepage.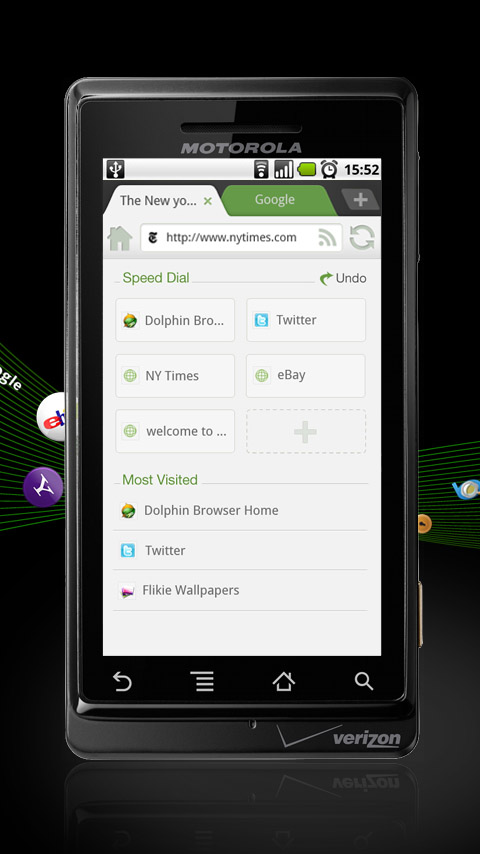 Bookmarks, History and Most visited all listed, Quick menu to access feature settings, positions of "Add bookmark" button and search button change from top to bottom.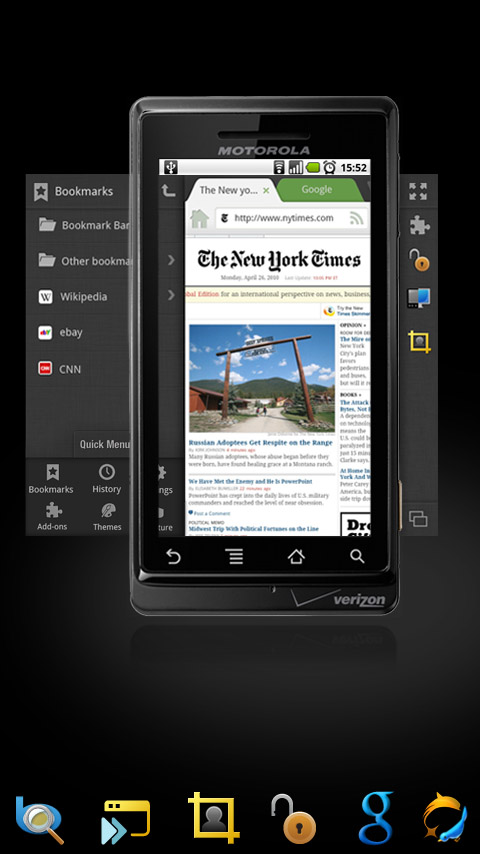 Bookmarks subfolder supported; import bookmarks directly from Dolphin Browser (original) and stock browser without using Bookmarks to SD.
Speed Dial, Alexa Rank, Shiny Shake , Screen cut, Dolphin Read Later, Read it Later, and Morning Coffee all get updated in this final release. Bugs in these add-ons are all solved in Dolphin HD v5.0. In the meanwhile, Blue, Purple, Orange and Red themes are also updated in Android Market.
Excepted the previous 14 languages: Japanese, Korean, Danish, Spanish Portuguese, Turkish, Traditional Chinese, German, Italian, Russian, French, Czech, Polish, Simplified Chinese, French,  we add 2 more languages in Dolphin Browser HD v5.0: Dutch & Greek.
Faster and more stable performance
Both launching speed and browsing speed get updated. Setup wizard is omitted when first installing Dolphin Browser HD. Also, most bugs in beta versions are fixed in final release.
As we have been always saying, Dolphin Browser HD v5.0 is really a big change to us. We sincerely hope you will like it and provide your valuable feedback to us. We look forward to hearing your voice on Dolphin Browser HD v5.0.
Now move your fingers to download Dolphin Browser HD v5.0 from Android Market.