Android Market Serves 10 Billion Apps. 10 cents per App for the Next 10 Days?
We came across some pretty cool stats today released by the Android market and wanted to share it with you.
They have reached 10 billion downloads and is averaging 1 billion downloads a month!
That's amazing considering it took almost 2 years (20 months) to reach the first billion download mark and another five months to reach its second billion. Here is an infographic to show the growth.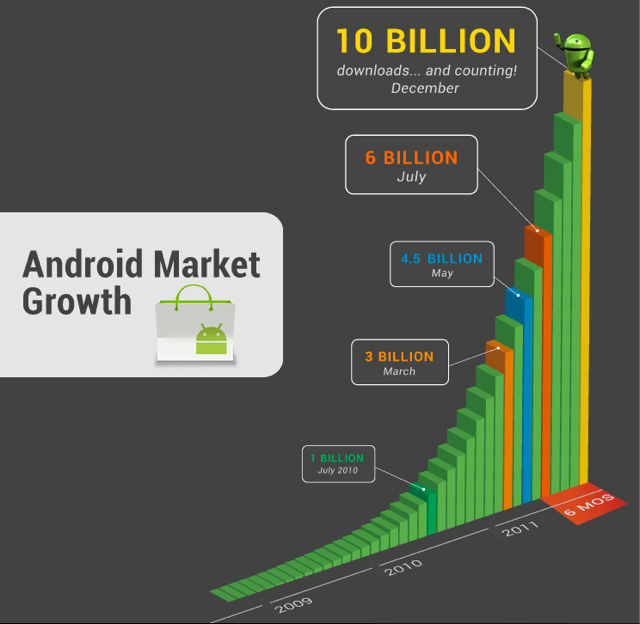 According to Google, the increase in international support and a revamped Android Market have been factors as well —  A fact that we are not surprised at all considering the explosive growth of the smartphone market in South East Asia. Although South East Asia may not seem like an obvious candidate, its total population is over 600 million where a tenth of the world's population reside.
To celebrate this milestone, Google has teamed up with a number of Android developers to offer a special promotion. For each of the next ten days, it'll be offering a new set of top applications for 10 cents each (the apps are usually priced between 99 centers and $6.99)
We wanted to give Dolphin users on Android the scoop here so do keep a lookout for this promotion and take advantage of the app savings!
Image courtesy of Tech Crunch