Add-on Digest: Tab Switcher
If your style of browsing is through multiple tabs on Dolphin Browser, then you need Dolphin Tab Switcher Add-on. It's ideal for quick navigation between tabs when browsing in full screen or reading long web pages.
The menu sits at the bottom of the page and lets you toggle between multiple screens — Great for website comparisons and flicking through multiple pages quickly.
L-R: Swipe towards left of your browser screen, select Tab Switcher and click "download" in the Android Market page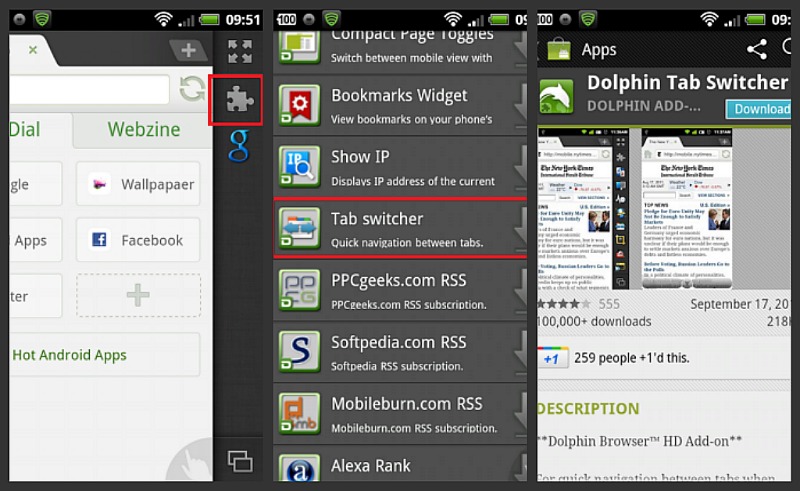 L-R: Tab switching at work! See red squares at bottom of page.
1) Shows two pages to the left and one to the right
2) Shows one page to the left and two to the right
3) Shows you're on the first page and have three pages in total to the right