Add-on Digest: Tab Reload
Sports fans, social media and news junkies rejoice! Automatically reload a page to stay current with your website's content. Especially good with sports scores, news, stocks, and social media.
This add-on reloads your browser page as you watch the ball game scores, bid on that really cool item you've been watching or watch your breaking news and social media feed. Choose the interval time between reloads and sit back and enjoy the content.
Step One:  Open Dolphin Browser and Swipe Towards Your Left.
Click on the jigsaw puzzle icon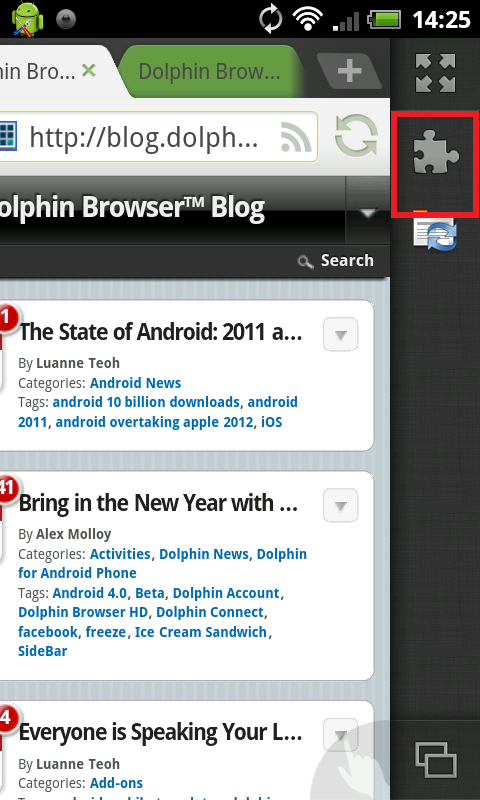 Step Two: Select from the Menu of Apps.
Choose Tab Reload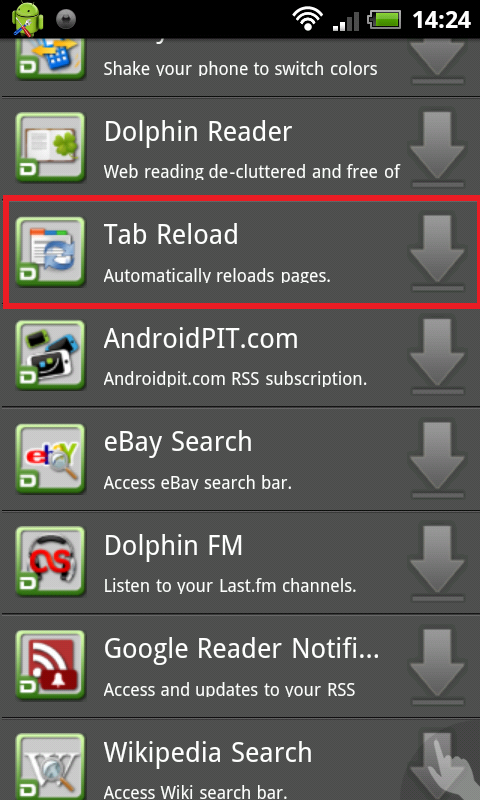 Step Three: Download App.
Select from Tab Reload menu the interval you want between reloads.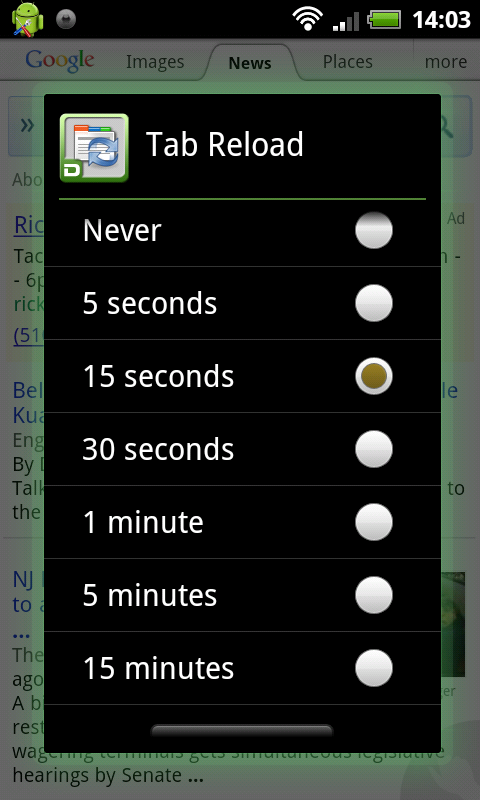 Tip:
Only Works with Dolphin Browser™ HD V2.3 or later.