Add-on Digest: Speed Dial
Feel the need for some browsing speed? Well, that's exactly what Dolphin Speed Dial Add-on does. Access your favorite sites with one click of a button and within seconds, you're there! Oh yeah, it's THAT fast!
Here are the steps on how to get some speed onto your browser.
L-R Step One: Swipe towards left of your Dolphin browser and click on the jigsaw puzzle icon. Scroll for Dolphin Speed Dial Add-on.
Step Two: In the Android market, install the app and it will be automatically downloaded to your phone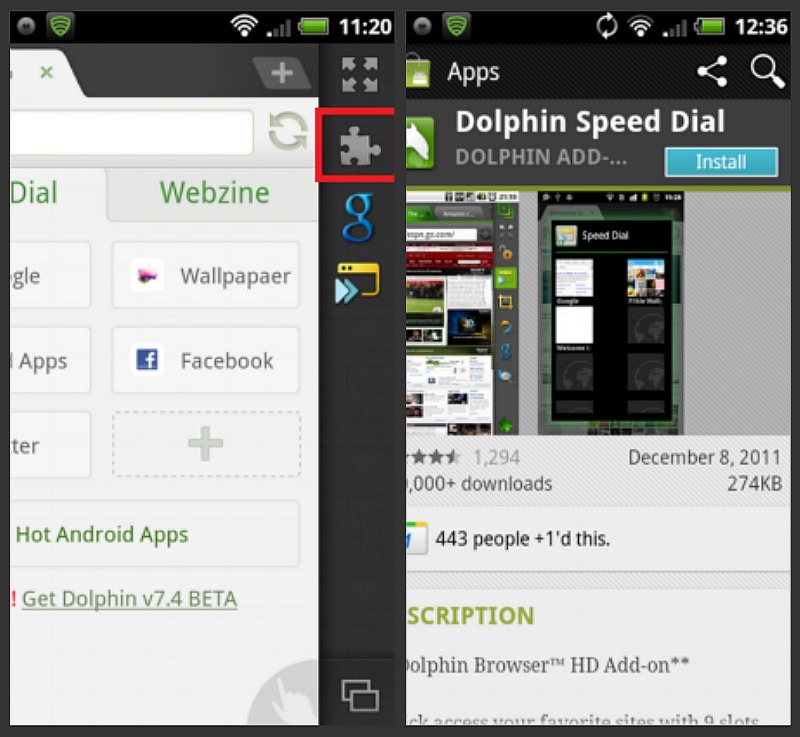 Step Three: Launch speed dial by clicking "open" through the app.
Step Four: Add dial by keying in the name of website, entering the URL and clicking save.
Step Five: Proceed to enjoy your favorite sites