Add-on Digest: Smart Speaker
You're doing the daily commute to work and want to keep up with the latest news and events from your favorite website but you can't look at your phone . Introducing Smart Speaker — your very own incredibly smart personal assistant that will do the following:
1. Read out your selected webpage text in Dolphin Browser.
2. Read your received text messages for you when you just don't have hands to do so.
3. Read the news out loud to you from selected websites in Dolphin Browser.
Step one is to download it on your Dolphin Browser by swiping towards the left of your phone on your Dolphin Browser and click on the settings button and get more Add-ons. Download it directly from Google Play.
Reading website text
To initiate Smart Speaker to read a website article, just swipe towards the left of your Dolphin screen again.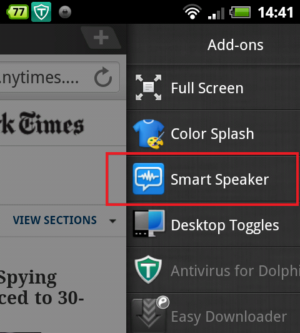 Reading text messages
For incoming text messages a notification will show up at the top of your screen and a pop-up icon will prompt you for the required action you'd like to take.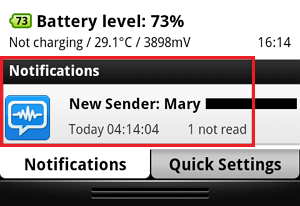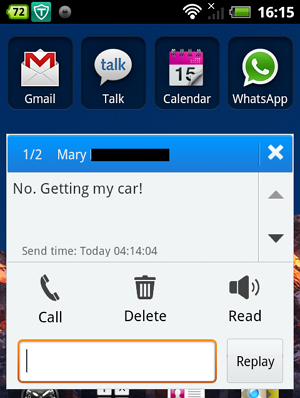 To end Smart Speaker from reading the website or text, just click on the orange notification icon at the top of your phone's screen. (see red arrow)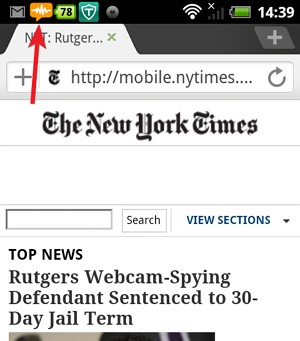 Current supported news sites in Dolphin Browser:
mobile.nytimes.com
mobile.latimes.com
mobile.washingtonpost.com
m.nypost.com
m.usatoday.com
mobile.chicagotribune.com
www.nydailynews.com