Add-on Digest: Screen Cut
Come across something really cool on your mobile browser and can't wait to share it with your friends or post it on your social media network?
Well, now you can easily do that through Dolphin Browser's Screen Cut Add-on.
Capture the entire web page, only the visible part of the page or cut out a small region. It's an amazingly useful l tool especially when you have something specific to highlight and want to send it off quickly.
STEP ONE: While on Dolphin browser swipe left, click on jigsaw puzzle piece and select Dolphin Screen Cut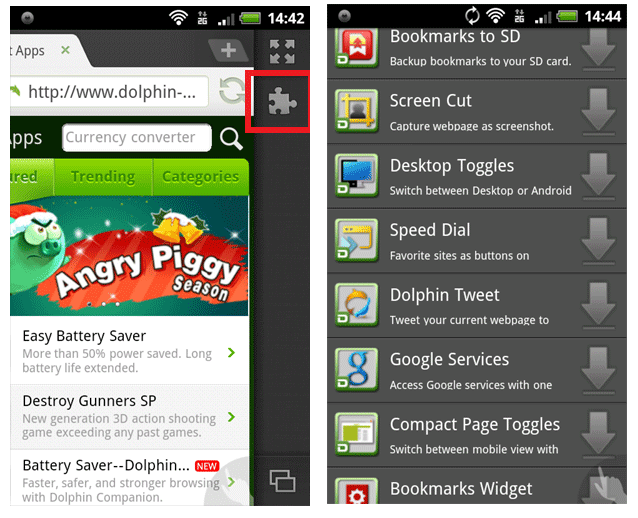 STEP TWO: On your website of choice, select what and how you want to "cut" the screen.
Image will be saved to your photo gallery or you can choose to share it immediately.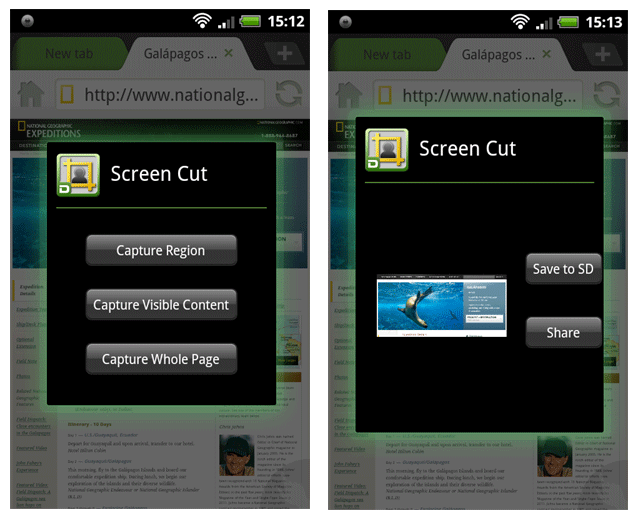 Result for "Capture Region" screen cut choice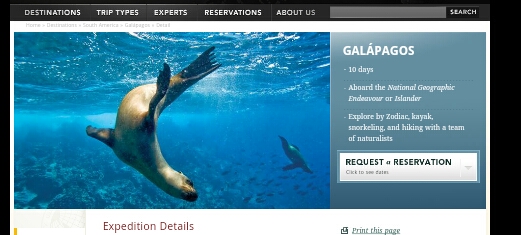 Result for "Capture Visible Content" (Click on image to enlarge)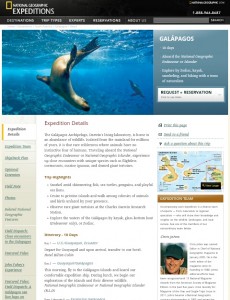 Result for "Capture Whole Page" (Click on image to enlarge)

Features:
Compatible with Dolphin Browser HD
Does not require any special permissions.
Save on to your SD Card, Gallery or share immediately.