Add-on digest: Near Me
Dolphin Near Me Add-on allows you to do a quick and easy search on restaurants, banks, coffee, bars, fast food, local business and attractions based on your current location — never get lost again!
Based on Google Places, this app operates concurrently with Dolphin HD browser in a different tab so you don't have to launch a separate maps or navigation app. A convenient and easy way to toggle between tabs for research and reference.
Within a few taps and clicks, you'll see exactly what's around you and it even has a "directions" option to guide you to your destination.
L-R: 1) Swipe towards the left of your Dolphin browser and click on jigsaw puzzle icon
2) Select from a list of add-ons and choose "Near Me"
3) Download directly from Google Apps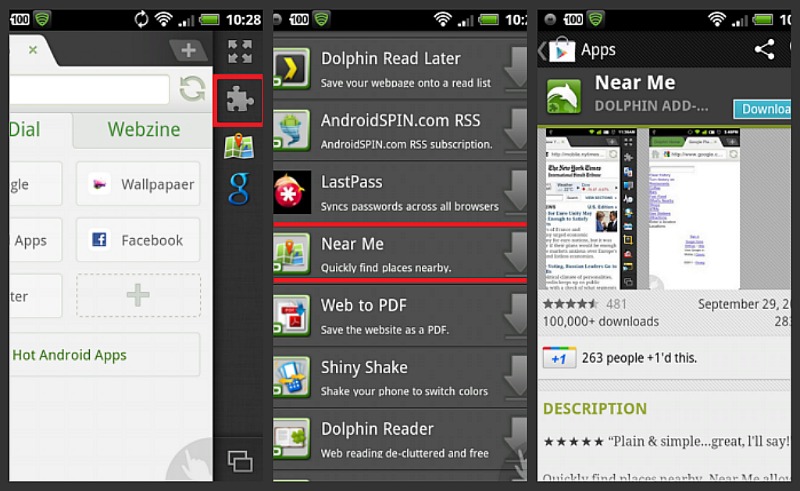 L-R:  1) Main page of Dolphin Near Me add-on based on Google Places.
2) The list of coffee places nearby.
3) The list of attractions nearby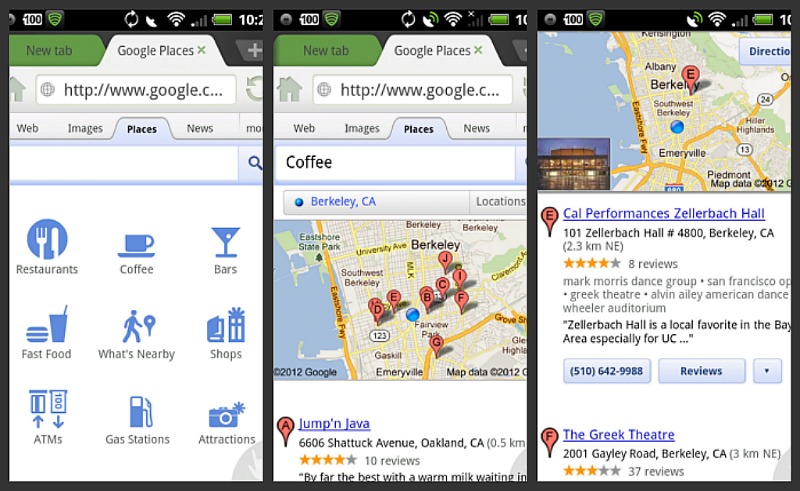 L-R: 1) List of shopping places around the area.
2) List from what's nearby option.