Add-on digest: Dolphin Brightness

Need more contrast because you're trying to look at your phone in broad daylight? Or do you need less contrast because you're looking at your phone in a dark space? Dolphin Brightness Add-on is designed to do just that. Reduce your phone's screen brightness and increase it when you need it.
It's simple to install, easy to use and best of all, easy on your e eyes.
L-R Swipe towards the right, click on jigsaw puzzle and proceed to download the add on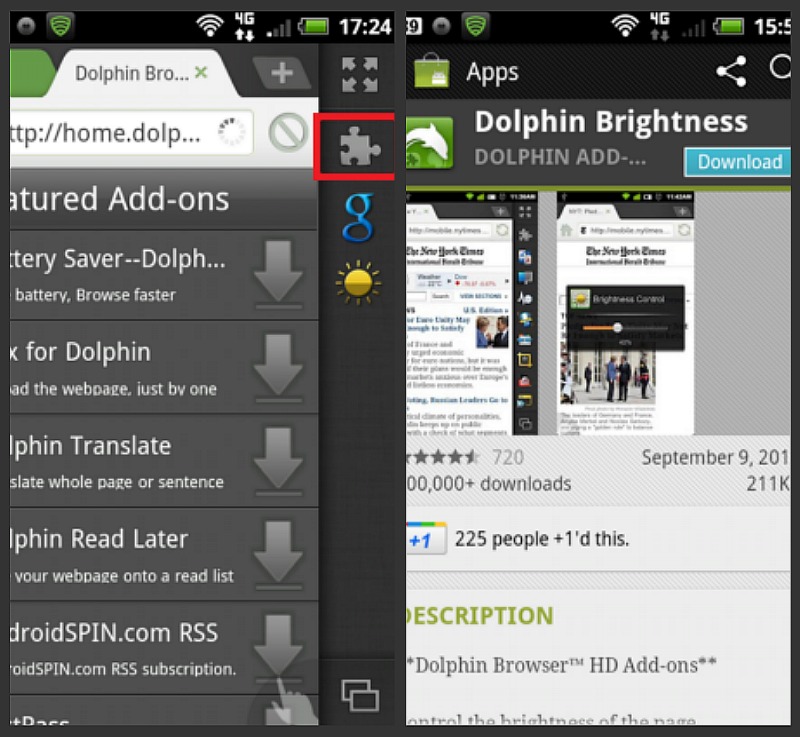 L-R zero percent brightness and 10 percent brightness contrast for you to choose from. *Note that screenshot images below may not show the actual contrast of the screen. It's best visible when user is actually looking at screen directly.