Add-on Digest: Alexa Rank
Dolphin Alexa Rank add-on is one of the quickest ways for you to find out the ranking of a website. It's well integrated with the Dolphin browser plus it's slick and it's easy to use. And if you are wondering why you would need to know about a website's Alexa ranking, here are a few reasons you may want to consider:
It provides you with a big picture overview of where a website (yours, a competitor or a service provider) stands in comparison to all other websites.
Helps you discover the most successful sites on the web by keyword, category, or country.
The analytics provided by Alexa can be used for market research and business development purposes.
The tools provided by Alexa can also help you tweak your site to an optimal position on the web. Once you have done that, you can keep monitoring your website's ranking via Alexa.
Here's a pictorial guide on the process from Left to Right:
1) Swipe left on your Dolphin Browser.
2) Choose Alexa Rank from the list of add-ons.
3) Download directly from Google Play.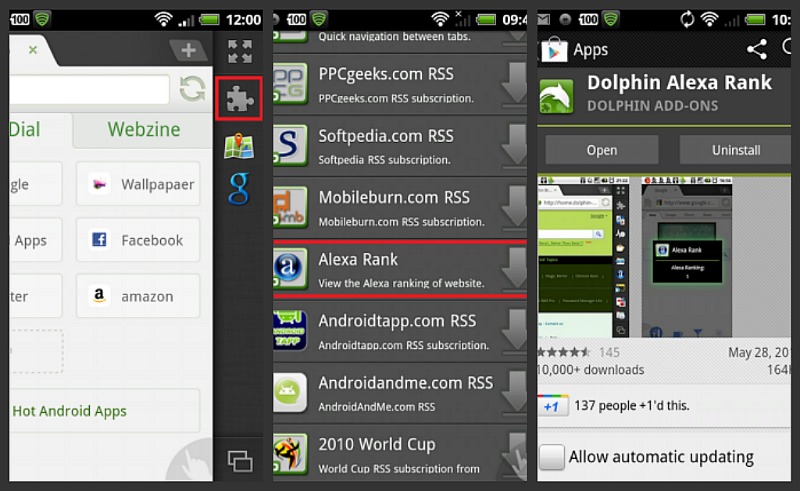 Here is sample of websites and its rankings according to Alexa. Note that these are some of the top websites on the internet. It's most likely that regular websites you research will rank in the thousands or hundreds of thousands.
L-R: Amazon.com, Facebook.com & the New York Times