A Dolphin Thanksgiving Thanks!
Thanksgiving is about spending time together. While we can't snuggle up by the fireplace with you, nor root on our favorite Football teams together (we have to be with our own families!), we do want to celebrate by learning a little bit more about our users favorite parts.
What is that one dish you salivate just thinking about or the pie you are saving room for? When you get together do you watch cartoons, the football game or just spend time together? But, all food aside, we know that this holiday is really about spending time with loved ones so let Dolphin help you do this with 2 free tickets for a Thanksgiving movie.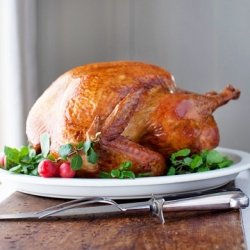 To enter "like" us on Facebook and vote for your favorite between two daily Thanksgiving favorites. Tag the friend you would like to share your other ticket with in the post. We will have a new contest (and winner!) each day until Thanksgiving. The winner will be picked at random from the winning side each day, so encourage your friends to vote!
Gobble Gobble
The Dolphin Team
Official Rules:
1. Sweepstakes Start and End Dates: Sweepstakes begins on November 20, 2011 at 00:00 am PST and ends on Novenber 24 Midnight PST.
2. Eligibility:  Sweepstakes open to all residents of the continental United States who are 18 years of age or older at the time of registration. Mobotap Inc. employees and their immediate family members (spouses, parents, grandparents, siblings, children and grandchildren) are not eligible. All federal, state and local laws apply.  Void where prohibited.  Sponsor and its affiliated parent company, subsidiaries and affiliates (hereinafter, "Sponsor"), are not responsible for printing, distribution or production errors and may rescind, cancel or revoke this drawing based upon any such error without liability and at its sole discretion.  By participating in this sweepstakes, entrants waive all right to, and hold harmless, Sponsor from any loss, damage or expense arising out of or in connection with participation in this sweepstakes or the acceptance, use or misuse of any prize.
3. Prize Details: 2 free movie tickets each day for one winner.
4. Prize Delivery: Prize winners will receive notice of winning via email on or around November 25, 2011.
5. Drawing and Awarding of Prize:  Winner will be selected in a random drawing from among all eligible entries received.  The more entries the greater your chances of winning. Grand Prize Drawing will take place on or about November 21, 2011. Drawing and awarding of prizes will be conducted by the Sponsor (Mobotap Inc). The decisions of the Sponsor on all matters relating to this sweepstakes are final.  The prize winners will be notified by email following the drawing.  All prizes will be awarded.  Winners agree that Sponsor may use their names or likeness for advertising and publicity purposes without additional compensation (except where prohibited).
6. Liability for Use of Prize:  By accepting the prize, the winner agrees that the Sponsor and its respective parent, subsidiaries, and affiliate companies, and each of their respective directors, employees, and agencies will be released and held harmless for any injuries, losses, or damages of any kind related in any way or sustained in connection with the acceptance, use or misuse, of the prize.  The Sponsor has neither made, nor is in any manner responsible or liable for, any warranty, representation, or guarantee, express or implied, in fact or in law, relative to any prize, regarding the use, value or enjoyment of the prize, including, without limitation, its quality, mechanical condition or fitness for a particular purpose.
7. Miscellaneous:  Sponsor reserves the right, in its sole discretion, to void suspect entries and/or modify, terminate or suspend this Sweepstakes should a virus, bugs, non-authorized human intervention or other causes corrupt or impair the administration, security, fairness or proper operation of the Sweepstakes. In the event of termination of the Promotion, Sponsor may, at its discretion, select winners from all eligible, non-suspect entries received prior to event requiring such termination. CAUTION: ANY ATTEMPT BY AN ENTRANT TO DELIBERATELY DAMAGE ANY WEBSITE OR UNDERMINE THE CONTENT OR LEGITIMATE OPERATION OF THIS PROMOTION IS A VIOLATION OF CRIMINAL AND CIVIL LAWS AND SHOULD SUCH AN ATTEMPT BE MADE, SPONSOR WILL DISQUALIFY ANY SUCH ENTRANT, AND SPONSOR, THE APPLICABLE MOBOTAP INC ENTITIES AND THEIR RESPECTIVE EMPLOYEES RESERVE THE RIGHT TO SEEK DAMAGES AND OTHER REMEDIES (INCLUDING ATTORNEYS' FEES) FROM ANY SUCH ENTRANT TO THE FULLEST EXTENT PERMITTED BY LAW.
8. Sponsor:  Mobotap Inc., 149 9th Street, San Francisco, CA 94103.  Mobotap Inc. is the parent company of Dolphin Browser.