7 Apps for an Epic Camping Trip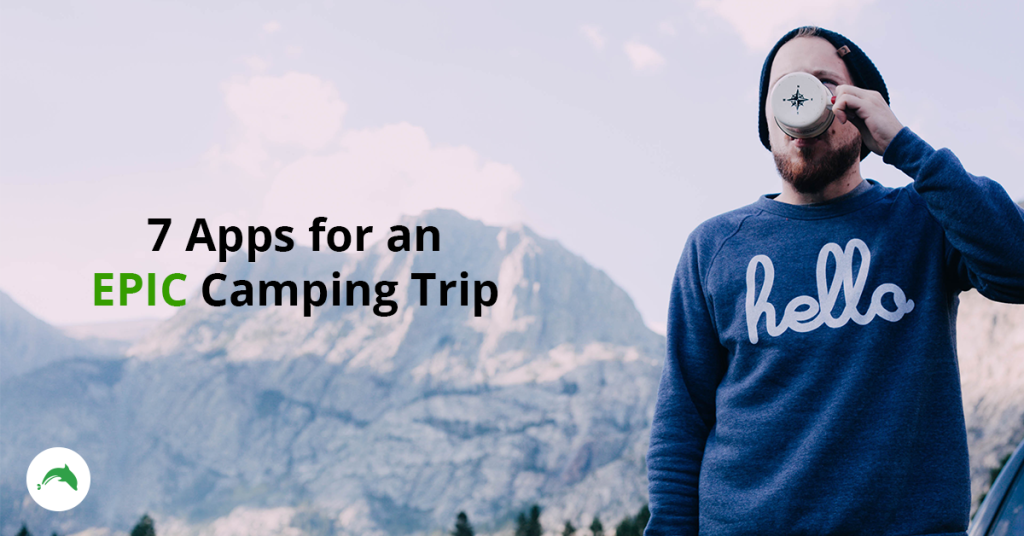 Crisp morning-air splashing your face, the primal satisfaction of building a fire, toasting marshmallows, the smell of campfire smoke that burrows into your flannel, falling asleep under a canopy of stars – some camping classics never change. Summer is on the way and it's time to start thinking about your next outdoor adventure. While exploring the great outdoors is a good way to unplug (we all need a tech detox now and then), there are a few adventure apps you may want to bring along (just promise us you won't check your work email, okay?).
Here are seven apps for an epic camping trip.
1. Hone in on your survival skills
Learn the most important survival methods before you head out on your trip. Based on the bestselling guide by special air service soldier John "Lofty" Wiseman, the SAS Survival Guide app can help sharpen your survival skills on both land and sea. The app provides 16 videos, survival checklists, a sun compass, a survival quiz and much more.
2. Make delicious food
Almost as important as having good survival skills is eating well during your trip. The Coleman Company's Cookout Cookbook & Meal Planner allows you to plan meals for your entire camping trip. You can select how many days you'll be camping and how many people you'll be cooking for, and the app will handle the rest. It will help you generate a meal plan and shopping list to make good eating simple.
(Sorry, guys. There isn't an Android version. Let us know in the comments below if you can recommend a camping food Android app!).
3. Sleep tight
You've learned some first aid, you've packed up a cooler with tasty meals, and you're ready to pitch your tent – or maybe hang your hammock! The Hammock Hang Calculator lets you estimate how high to install anchor points for hanging your hammock and also estimates the horizontal and gravitational forces applied to your hammock system. The mobile app has more customization options and includes a clinometer, so you can measure the angle of your suspension on the fly.
4. Get moving
Find your next great hike or bike ride with AllTrails. The app helps you to explore more than 50,000 trails across North America with maps, driving directions, photos and reviews. You can also filter trails by whether or not they are kid-, wheelchair- or dog-friendly.
5. Name that mountain
Now this is cool. Point PeakFinder Earth at a mountain range and will it tell you the names of  the mountains and peaks. It works worldwide offline and includes more than 250,000 peak names. It's like having your own personal guide!
6. Campfire Games
If you need a little inspiration, Camping Games provides fun games for sitting around the campfire. Don't worry if internet signal is scarce at your campsite. You can read about the games offline!
7. Google Sky Map
Wind things down at the end of the night with a little stargazing. Sky Map helps you identify stars, planets, nebulae and more.
Do you have any other favorite apps for your outdoor adventures? Let us know in the comments below!