5 Ways Dolphin v8.1 is Even Easier Because of You
Today, we are proud to announce our latest Android update, Dolphin Browser v8.1  making it easy to navigate your fully customizable browser.
But first of all, we must thank you all for the amazing feedback. This is why we are going to dedicate this update to … (drum roll please) you! We listened, we checked (and double checked!) and have come up with 5 solutions to make Dolphin easier based on your feedback. So give yourself a pat on the back.
1. Find your settings easier: John Smith
Dolphin let's you customize the way you want to browse, so we have a lot of settings. So when we asked you what you use the most, we got to work whittling down our settings into the clearest format. Check out what you choose:
User Agent
Search Engine
Exit Settings
Set Homepage
Show Bottom Menu Bar
Set as Default Browser
Gesture & Sonar
Account & Sync
Web Content
Privacy & Personal Data
Help
Lab
2.Manage and Edit Your Bookmarks Easier: William Folks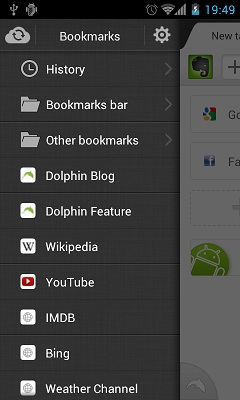 Now you can edit your bookmarks straight from the Bookmark bar. Just press and hold a bookmark/history and edit. If you want more options, use the gear-shaped button on the top-right to reorganize and create folders.
Also, we have removed the Quick Access and included theme settings Color Splash on the right sidebar.
3. Easier access to Gesture & Dolphin Sonar Settings: Ivar Inge Finnsether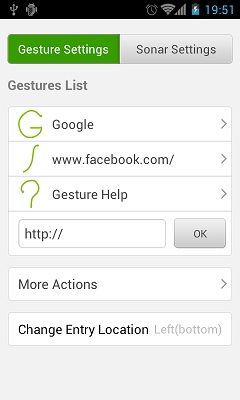 We hear ya! So many of you wanted to be able to move the Dolphin button (to the left or right) we got right to work. Now you can "Change entry position" from left to bottom right in Gesture and Sonar Settings. Also you can quickly enable/disable the "Shake to activate" option for Sonar to make sure you don't accidentally dial Dolphin.
And if you're still having trouble with either Sonar or Gestures just draw a large "?" Gesture and the new help pages will help you train your Dolphin like a pro!
4. Dolphin Connects You Easier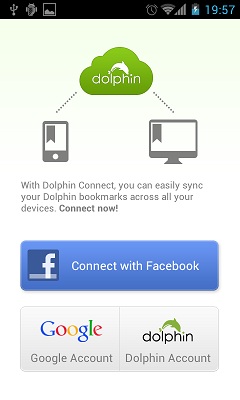 This with the latest design of Dolphin Connect, you can more easily sync your bookmarks across all your devices. By directly connecting Dolphin to a 3rd party account, you'll be directed to a separate page, where you can choose to sync automatically or manually. Connection is now easier than ever!
5. Default Dolphin is Easier: John Marshall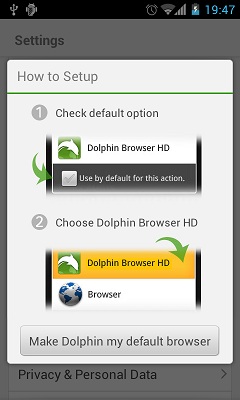 Want to set it as your default browser? Fear not! We trained our little friend make it easier on you with a shiny new button!
Your feedback is essential for us, so here is to you! Did you not get a chance to participate in our exclusive Beta and want to? Make sure to join our Facebook and Twitter pages to get the latest news, tips and contests.
As always, we want to hear what you think so don't hesitate to tell us on our Facebook and Twitter pages or emailing us at support@dolphin-browser.com.
Hip hip hooray for our fans!
Team Dolphin