5 Facts You Probably Didn't Know About Dolphin Browser
First of all, you are awesome! Dolphin Browser has officially surpassed 1 million fans on Facebook, and we couldn't have done it without you. This year also marks Dolphin's 5-year anniversary on the Google Play Store. Cheers!
To celebrate this momentous occasion, we're giving back to YOU, our loyal fans, with a week of giveaways on our Facebook page. Check out the link at the end of this post!
But first… here's a recap of the past 5 years with 5 little-known facts about Dolphin Browser.
1. Man Dislikes Android Browser, Man Makes Dolphin Browser.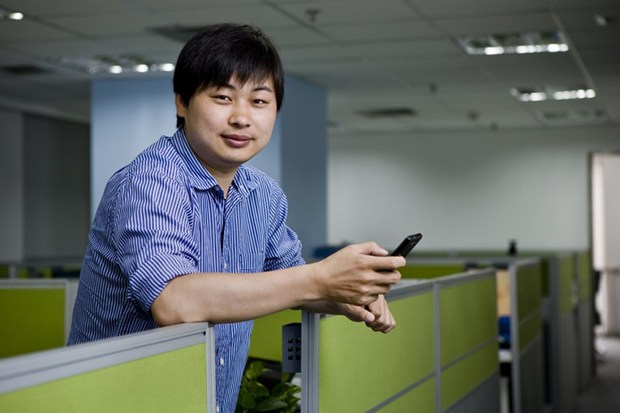 This whole adventure started in 2009 as a bold idea.
Back then, Yongzhi Yang – a Software Architect at Microsoft – was tired of not having a decent browsing experience for Android. He wanted a browser with high capacity features and personalization.
So he built one.
After months of hard work and testing, Dolphin Browser HD arrived on the Google Play Store in May of 2010, and then on the iOS App store in 2011. Dolphin quickly built momentum in the Android and iOS community and was even touted as Lifehacker's favorite Mobile Browser, reaching over 1 million installs in less than a year.
2. Dolphin Browser Likes to Shake Things Up!
Dolphin has seamlessly integrated many new and innovative features into its mobile browser over the years. Did you know that Dolphin was the first browser to offer Gestures, tabbed browsing, and Add-ons in one simple, easy-to-use package?
Dolphin even turned a simple shake into a browser command! Shiny Shake was introduced in September of 2010, which enabled users to shake their phone to either switch tabs or change up the Dolphin theme! Now you can use the shake functionality to access Sonar or Gesture.
3. Dolphin Likes Making New Friends
"The first browser to have Evernote's Web Clipper built-in, letting us save, annotate, and tag pages on the spot." – <Engadget>
Dolphin is all about making your mobile life more productive, so the team set out to make partnerships with other like-minded apps and companies, like Evernote, Dropbox, LastPass, Pocket, and Box.
Dolphin also wanted to make sure its users had a browser suited to their search needs, so it partnered up with multiple search engines, including Yahoo, Yandex, DuckDuckGo, and Bing.
With these new partnerships, millions of Dolphin fans have been able to get things done while having fun.
4. Dolphin is Crazy Fast
The Android world changed the day Adobe ended mobile Flash development, but this closure paved the way for HTML5 development. HTML5 was more widely supported on major mobile devices, and it was now up to app developers to build better HTML5 apps.
Dolphin's response? Give its Browser a boost.
Dolphin Jetpack gave Dolphin Browser users lightning-fast speed: up to 10 times faster than the stock Android browser, and twice the speed Chrome had at that time. This new rendering engine hit top marks in all the popular web benchmarking tests, and even became the first browser to ever to reach the final ring in Facebook's Ringmark test.
Today, the Dolphin team continues to set the bar for fast, reliable browsing.
5. No Two Dolphin Browsers Are Alike
You are unique; your browser should be, too! There are so many ways to customize your Dolphin Browser:
Add-ons: Bring helpful tools and services to your browser by downloading one of many Dolphin Add-ons. Fan favorites include Ad-Block, Dropbox, Evernote Web Clipper, Dolphin Battery Saver, and more!
Dolphin Themes: Choose from dozens of colorful themes to give your Browser some much needed flair.
Dolphin Connect: Sync your bookmarks, history and tabs across your smartphone, computer and tablet by logging into Dolphin Connect.
Search Engine: Choose between Yahoo, Google, Bing, DuckDuckGo, and Yandex.
Dolphin is also multi-cultural! It currently supports over 25 languages and is available for download worldwide.
---
Now head on over to our Facebook page and join the party! We're giving away 25 Amazon gift cards to our fans as a way to say THANK YOU for your support. Enter to win here.
Rock on!
Team Dolphin