101 Small Business Mobile Applications You Must Check Out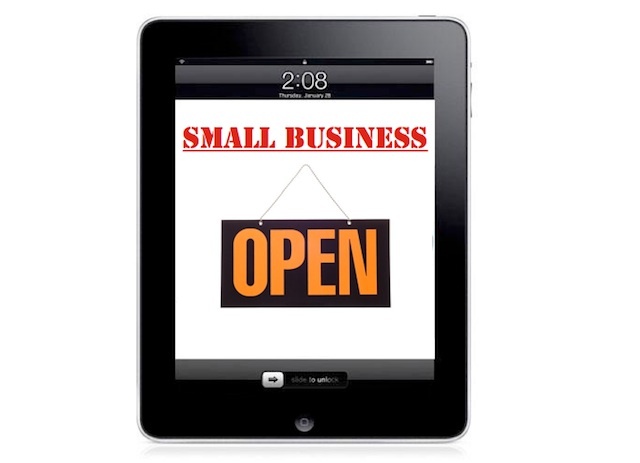 To celebrate Cyber Monday, I scoured the internet and prepared this list of the very best 101 applications for your small business. Not only do these apps have ★★★★ reviews, but they make almost every aspect of your business that much easier. From mobile payment to invoicing to productivity tools,  small business mobile technology is moving business forward!
As a small business owner, you can easily operate your entire business on-the-go purely using your smartphone. Something just hard to image even a couple of years ago.
With these apps you can inexpensively and efficiently manage almost every aspect of your business. Here is the list of categories covered in this post:
—
P.S. Please feel free to comment and let me know if I have missed any awesome small business apps.
—

Business Development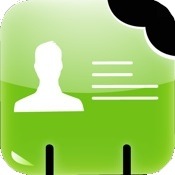 CamCard (Android & iOS): Take a picture of a business card and saves contact information in Card Holder or your Address Book.
Cost: FREE
CardMunch (iOS): Take a photo and submit your business card. Each business card is transcribed, edited and reviewed by virtual workers to guarantee accuracy.
Cost: FREE
ScanBizCards (Android & iOS): Snap a photo and save to address book
Cost: FREE
Bump (Android & iOS): Use your phone to bump and share virtual information with another phone. Once both people confirm the bump (bringing both phones next to each other) selected contact information is sent to the other person.
Cost: FREE
ABBYY Business Card Reader (Andriod): Transfer business card data in 20 languages right onto your hone
Cost: $9.99
Email Management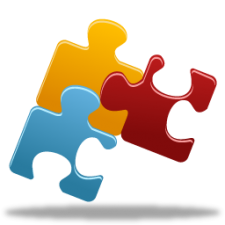 Gmail (Android & iOS): Get your email instantly via push notifications. Read and respond to your conversations online & offline, and search and find any email.
Cost: FREE
K-9 Mail (Android): Search, IMAP push email, multi-folder sync, flagging, filing, signatures, bcc-self, PGP, mail on SD card.
Cost: FREE
Touchdown (Android & iOS): Get your corporate email, contacts calendar and tasks.
Cost:$19.99
GO Email Widget (Android): Email access to multiple kinds of email accounts
Cost: FREE
MailChimp (Android & iOS):  Add new subscribers, manage lists and view reports with MailChimp.
Cost: FREE
Yahoo! Mail (Android & iOS): The official Yahoo! email for your mobile device.
Cost: FREE
Hotmail (Android): The official Hotmail client for Android
Cost: FREE
Outlook Web Client (Android): Use Microsoft Exchange 2007 or 2010 Outlook Web App in a smartphone friendly layout.
Cost: $4.99

Event Management and Marketing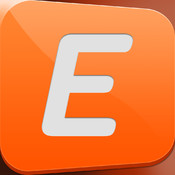 Eventbrite (Android & iOS): Scan and manage event tickets as attendee or host.
Cost: FREE
MogoTix (iOS): Create and manage event mobile tickets.
Cost: 2.5% + $0.99 per ticket
Bizzabo (Android & iOS): Find business opportunities at conferences and events, while enabling event organizers to promote their event and engage directly with their attendees.
Cost: FREE
Meetup (Android & iOS): Find any kind of local meetups nearby.
Cost: FREE
Evite (Android & iOS): Send and manage invitations, manage your guest lists, and RSVP to events.
Cost: FREE
Video Marketing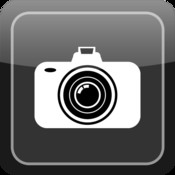 Qik (Android & iOS): Broadcast live video and chat with viewers.
Cost: FREE
Ustream.tv (Android & iOS): Broadcast video LIVE to the world from your phone.
Cost: FREE
LiveStream for Producer (Android & iOS): Broadcast and live stream your own channel for events, chats or presentations.
Cost: FREE
Socialcam (Android & iOS): Capture, share and view videos on your phone.
Cost: FREE
Social Media Marketing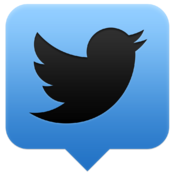 Twitter (Android & iOS): Send and read tweets on smartphone.
Cost: FREE
UberSocial (Android & iOS): Post on Twitter & Facebook with multiple accounts.
Cost: FREE
Tweetdeck (Android & iOS): Update Twitter, Facebook, Foursquare and Buzz.
Cost:FREE
TweetCaster for Twitter (Android & iOS): Schedule and tap to speak and create tweets.
Cost: FREE
Seemic (Android & iOS): Post on both Twitter & Facebook.
Cost: FREE
Bufferapp (Android & iOS): Post to Twitter, Facebook, App.net and LinkedIn.
Cost: FREE
Scope (Android & iOS): Manage your social networks (Facebook, Twitter, Foursquare, Instagram and Tumblr) right within one app.
Cost: FREE
Instagram (Android & iOS): Take, edit and share photos on your phone and with Instagram community.
Cost: FREE
Mobile Sales & Payment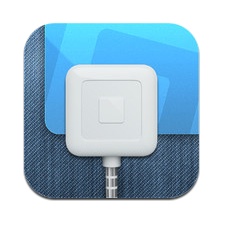 Square (Android & iOS): Collect credit card payment by plugging a reader into your phone.
Cost: 2.75% per transaction
Intuit GoPayment Card Reader (Android & iOS): Plug into the audio jack of your phone. Swipe a card, get authorization and collect a signature in seconds.
Cost: 1.75% per transaction
Visa QIWI Wallet (Android & iOS): Pay for goods and services around the world, receive payments, and transfer money.
Cost: Free
Google Wallet (Android): Holds your credit and debit cards, offers, and rewards cards. Select the card you want to use, then tap your phone to any contactless point of sale terminal. Payment information is transmitted via near field communication (NFC).
Cost: Free
Paypal (Android & iOS): Collect payment online using their Paypal account or any major credit cards.
Cost: 2.9% + $0.30 USD per transaction
PayByPhone (Android & iOS): Pay for parking by phone, finally!
Cost: FREE
Venmo(Android & iOS): Pay back your friends easily.
Cost: FREE
Presentation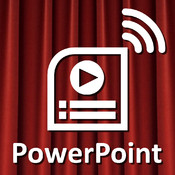 PowerPoint OpenOffice Remote (Android): A remote control for PowerPoint and OpenOffice presentations.
Cost: FREE
Keynote Remote (iOS): Control your Keynote (Apple) slide presentation on your Mac from iPhone.
Cost: $0.99
Remote for PowerPoint (Andriod): PowerPoint Bluetooth and WiFi remote control tool for Windows.
Cost: FREE
Gmote 2.0 (Android): Control your computer's media player from your phone.
Cost: FREE
Bluetooth Remote PC (Andriod) lets you to remotely control your PC and use your favourite programs from distance. You can control mouse, keyboard, multimedia, presentation or power system commands.
Cost: FREE
gPad remote (Android): Wireless touchpad, configurable remote and keyboard for PC/Mac. Control you computers via wifi, usb or bluetooth.
Cost: Unknown
Billing and Accounting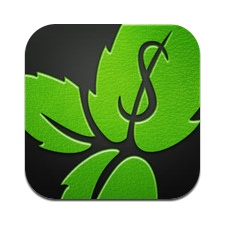 Concur (Android & iOS): Manage travel and receipts.
Cost: FREE
Mint (Android & iOS): Track, budget, and manage your money. Easy on the eyes with fancy charts.
Cost: FREE
Quickbook (Android & iOS): Manage customer invoices, sales receipts, estimates, bills, payments, invoice, estimate, bill, pay, and CRM using your mobile.
Cost:FREE
Pageonce (Android & iOS): View an overview of all your bills, bank account balances, and credit cards – or drill down to see due dates, transactions, and even pay your bills.
Cost:FREE
Shoeboxed Receipt Tracker (Andriod): Tracks receipts and generate reports on the go.
Cost: FREE
Expensify (Android & iOS): Import expenses and receipts from credit card or bank account and submits PDF expense reports by email, and reimburses online.
Cost: FREE
Easy Money (Android): Combines a checkbook register, a bills reminder, a budget planner with an expense tracker.
Cost:FREE
Invoice2go (Android & iOS): Create invoices and estimates from your phone or tablet and email them straight to your customers.
Cost:$9.99
Time Tracker (Android): Track billable time for income and tax purposes.
Cost:$2.99
Hiring and Team Building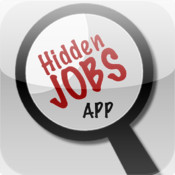 Jobs (Android & iOS): Search for jobs near you.
Cost: You name your own price
TaskRabbit (iOS): Hire local people to get tasks done. While you can get anything, building IKEA furniture tops the list.
Cost: You name your own price
Elance (Android & iOS): Hire, manage and pay your virtual team.
Cost: You name your own price

File Sharing and Creation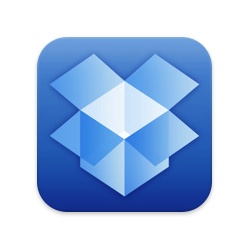 Dropbox (Android & iOS): Store and share files and folders with others across the Internet using file synchronization.
Cost: FREE to $99.99 per month
Box (Android & iOS):  Store documents, media and all of your content online, so you can access, manage and share them from anywhere.
Cost: FREE to $15 per month
Adobe PDF Creator (Android & iOS): Convert Office, Photoshop, Illustrator, InDesign, Image, Text, and RTF files to PDF.
Cost: $9.99
Egnyte (Android & iOS): Supports file storage, backup, sharing and collaboration everything on the cloud.
Cost: FREE to $89.99 per month
YouSendIt (Android & iOS) allows users to send, receive and track large files via email.
Cost: FREE to $14.99 per month
ASTRO File Manager (Android ): Send, receive and track large files via email.
Cost: FREE
Root Explorer (Android): Access to Android's file system (including the elusive data folder!).
Cost: $3.99
Legal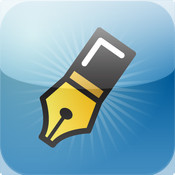 RightSignature (Android & iOS): Sign contracts, NDAs, forms online.
Cost: Free to $249 per month
DocuSign (iOS): Sign and send documents and signatures and support full audit trail.
Cost: Free to $22.99 per month
EchoSign (iOS): Performance online, fax, biometric and mobile signature.
Cost: Free to $4.99 per month
SignMyPad (Android & iOS): Open a PDF file and sign it, save it, and send it without having to print.
Cost: $3.99
Building Mobile Websites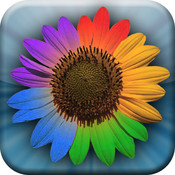 Duda: Convert your website to mobile app.
Cost: Free to $499 per year
Striking.ly: Create a beautiful mobile website in less than 30 minutes.
Cost: Free to $15.9 per month
Weebly: Manage your website using your iPhone app
Cost: Free to $4.58 per month
Mobile App Testing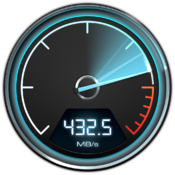 Testflight: Easily manage iOS apps beta testing.
Cost: FREE
UserTesting: Watch people use their iPhone, iPad, Android phone, or Android tablet to test your mobile app or mobile site.
Cost: $39
Userlytics: Helps you with mobile app usability testing
Cost: FREE to $99 per month
Customer Relationship Management (CRM)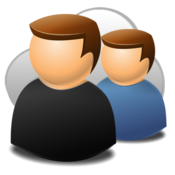 Salesforce (Android & iOS): Allows users to keeps all the contacts, messages, e-mails, files, events and tasks.
Cost: FREE
SAP Customer OnDemand (Android & iOS): Access to your customer database.
Cost: FREE
DW Contacts & Phone & Dialer (Android): Manage contacts and phone numbers.
Cost: $9.99
GO Contacts EX (Android): Search, group, backup/recover contacts faster.
Cost: FREE
Productivity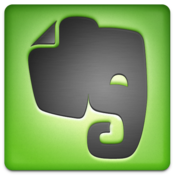 Evernote (Android & iOS): Save ideas, photos and voice note on any computer and mobile device.
Cost: FREE to $5 per month
Catch (Android & iOS): Capture ideas across all your devices.
Cost: FREE
Skitch (Android & iOS): Annotate images with arrows, shapes, text, etc. Use Skitch to sketch something new, mark up maps, screen captures, or even a photo.
Cost: FREE
Dolphin Browser (Android & iOS): Use voice and gesture to navigate, search, and open web pages
Cost: FREE
Google Goggles (Android & iOS): Search by taking a picture: point your mobile phone camera at a painting or a famous landmark. If Goggles finds it in its database, it will provide you with useful information.
Cost: FREE
Converter Pro (Android): Convert any measurement – even mixed units, like feet+inches quickly.
Cost: FREE
Workflowy (Android & iOS): Organize their thoughts like a workflow.
Cost: FREE
WordLens (Android & iOS): Translate printed words from one language to another with your built-in video camera.
Cost: FREE- $9.99 per translation
Customer Service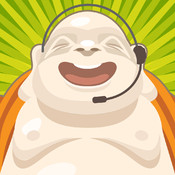 Zendesk (Android & iOS): Customer support on the go.
Cost:$9 to $49 per month
Zopim (iOS): Livechat with your customers online.
Cost: FREE to $99 per month
Desk (iOS): Consolidate all customer service conversations into one screen where service requests are collected, prioritized, and handled by team members.
Cost: FREE to $49 per month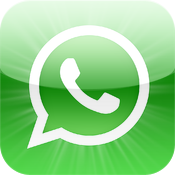 Whatsapp (Android & iOS): Replaces SMS and uses the internet to send and receive messages internationally without fees.
Cost: FREE to $0.99
Ring Central(Android & iOS): Take your business calls, voice messages, and faxes from your phone.
Cost: FREE to $39.99 per month
Google Voice (Android & iOS): Send free text messages, place calls showing your Google number and listen to voicemail and read transcripts.
Cost: FREE
WebEx (Android & iOS): Join any web conference right from phone.
Cost: FREE
Skype (Android & iOS): Send instant message, voice or video call
Cost: FREE
Voxer (Android & iOS): Turn your phone into a Walkie Talkie.
Cost: FREE
Tango (Android & iOS): Make free voice/video calls and send free text /video Messages
Cost: FREE
Viber (Android & iOS): Call, text, and send photos for free.
Cost: FREE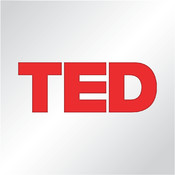 TED (Android & iOS): View some of the most inspiring talks in the world.
Cost: FREE
busuu Spanish (Android & iOS): Aprender español or learn Spanish.
Cost: FREE
Chinese + Free (Android):  Learn Chinese, for free.
Cost: FREE
Learn Chinese (Mandarin) (iOS): Learn Chinese. Enough said.
Cost: FREE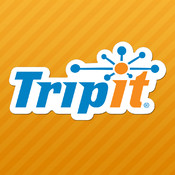 Tripit (Android & iOS): Organize and share your travel plans.
Cost: FREE
Uber (Android & iOS):  On-demand request tool for a private driver.
Cost: FREE
Zipcar (Android & iOS):  Quickly find and reserve a Zipcar.
Cost: FREE
Lyft (Android & iOS): On-demand ride service from locals that's cheaper than a cab.
Cost: FREE
Airbnb (Android & iOS):  Travel like a local. Connects you with people who have space for rent.
Cost: FREE
Kayak (Android & iOS): Find the cheapest flights & hotel across a number of trip aggregators like expedia etc.
Cost: FREE
Hipmunk (Android & iOS):  Find the cheapest flights & hotel with a interesting visual interface.
Cost: FREE