10 Fitness Apps To Get Back in Shape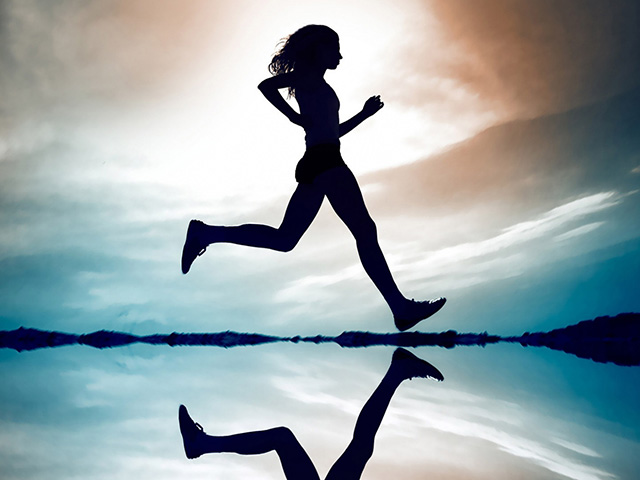 2015 is here and it's time to get back in shape! Festivities aside, being fit matters. Study after study suggests that fitness leads to healthier, more productive, and happier lives.
Exercise. Get A Full Body Workout. Be Fit
We put together a list of the most popular fitness smartphone and tablet apps for you. Whether it's full body workout routines, running routes, or calorie tracking, modern fitness apps can do wonders.
Workout Trainer
A complete mind and body workout app that is available for free. Workout Trainer offers many different workouts, including yoga, core strengthening, and legs. Even the now-famous 7-minute workout is included in the list. Set your goals, follow the instructions, and be fit.
Pocket Yoga
Practice Yoga at home or anywhere you feel like. With more than 200 yoga poses illustrated, plus voice and visual guides, Pocket Yoga is the mindfulness app you are looking for. Strengthen your spirits and your body with 27 different sessions.
Endomondo Sports Tracker
Looking for a personal trainer always available for you? Look no more. Whether you're running, cycling, walking, or kayaking, Endomondo is the one sports tracking app you want. It's your personal fitness workout tracker and personal trainer for all your activities.
Runkeeper
One of the most well-known fitness apps. Runkeeper tracks your runs, walks, and cycling. It even tracks your workouts and body weight for an in-depth fitness profile. Calories burned and distance tracking are also available in real time.
Runtastic
Another famous running app that expanded into tracking everything from running, walking, and jogging to marathons and total body fitness. Use the voice coach for training and challenge yourself with goals.
Nike+ Running
Stay motivated, compare and compete in the world's greatest running community. Nike+ Running is an essential app for running and training, whether you're a first-time runner or a marathon pro. See your Nike+ Fuel score going up and invite friends to train together.
The Johnson & Johnson Official 7 Minute Workout App
The infamous and scientifically proven 7 minute workout is here. The Johnson & Johnson Official 7 Minute Workout app will keep you fit with body-weight only workouts. That means you can exercise at home or anywhere you feel like it. Choose between 1,000 workouts and 20 intensity levels.
Fitbit
Fitbit is famous for its activity and fitness trackers. Even if you don't own a tracker, you can download the Fitbit app and use it on its own. Track basic activity, steps, and runs using your Android or iPhone. If you ever decide to buy a Fitbit tracker you will have plenty of data to compare, compete and improve.
Runtastic Six Pack Abs Workout
Get your six pack back or start training to strengthen your core and show off your abs. Runtastic six pack abs workout comes with more than 50 intense, customized HD videos of core workouts. Get the six pack of your dreams in 10 weeks and get rid of back pain problems with improved posture and stronger core.