10 Most Inspiring Quotes By Steve Jobs
We will forever remember Steve Jobs.  "There may be no greater tribute to Steve's success than the fact that much of the world learned of his passing on a device he invented." — President Barack Obama.
Here is our 10 most favorite quotes by Steve Jobs:
"I want to put a ding in the universe."
"Design is not just what it looks like and feels like. Design is how it works."
"Do you want to sell sugar water for the rest of your life, or do you want to come with me and change the world?"
"Innovation distinguishes between a leader and a follower."
"Remembering that you are going to die is the best way I know to avoid the trap of thinking you have something to lose. You are already naked. There is no reason not to follow your heart."
"Sometimes life hits you in the head with a brick. Don't lose faith."
"Your work is going to fill a large part of your life, and the only way to be truly satisfied is to do what you believe is great work. And the only way to do great work is to love what you do."
"Your time is limited, so don't waste it living someone else's life. Don't be trapped by dogma – which is living with the results of other people's thinking."
"Being the richest man in the cemetery doesn't matter to me. Going to bed at night saying we've done something wonderful, that's what matters to me."
"If you haven't found what you love yet, keep looking. Don't settle. As with all matters of the heart, you'll know when you find it."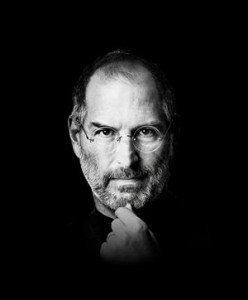 Rest in Peace.