10 Fun And Funny Android, iPhone Christmas Apps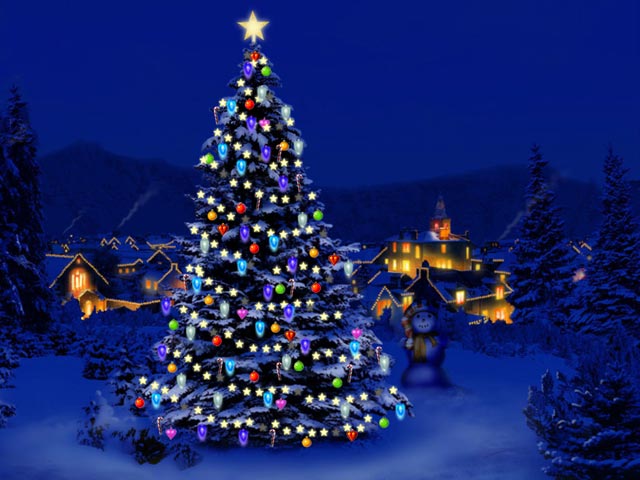 Christmas is coming! The holidays are great because there is so much going on: shopping, food, gifts, and plenty of great and funny moments with friends and family. You already know the 10 must have Xmas apps and even how to create your very own Christmas Animated GIFs and Reaction GIFs but we want to share some fun (and funny!) apps.
Some people may call these 'time waster' apps, but regardless, they are so much fun to use alone or with friends and family. Some are silly, some are hilarious, and some are really useful for the holiday season.
We have 5 Android apps and 5 iPhone apps for you.
Android: Christmas Facts
Did you know that in 1643, the British Parliament officially abolished the celebration of Christmas? Download the Christmas Facts for all sorts of funny and weird facts about Christmas! Download
Android: Christmas Photo Frames
Get a huge collection of charming Christmas photo frames and effects with Christmas Photo Frames. Find something that suits your needs among 40+ templates. Make personalized Christmas cards to surprise all your friends during the holiday season! Download
Android: Talking Santa
Talking Santa is odd, but funny. Speak into your microphone and Santa will repeat your message back to you. Interact with Talking Santa by swiping or poking, and you can even see if he's got you on his naughty or nice list. Download
Android: DEAD TRIGGER 2
Is this the best zombie shooter game ever? Take your part on saving the world and win unbelievable real prizes in specially designed tournaments. Earn the money every day from oil fields. Download
Android: One Today by Google
Want to be inspired and help change the world at the same time? One Today is an app that lets you give a little, and change a lot. Discover a new nonprofit project each day, and support the ones you care about with one click Download
BONUS: Get 5 Android Apps For Christmas Wallpapers
iPhone: justWink Greeting Cards
justWink lets you personalize and send awesome greeting cards from your phone to your friends and family via snail mail, text, email, Twitter, or Facebook. Download
iPhone: Yummly Recipes & Grocery Shopping List
Yummly puts every recipe in the world in your pocket. It includes a robust recipe search engine, a digital recipe box, recommendations, smart lists, and more. Download
iPhone: Appygraph eCards – Christmas and New Year's Holiday Greetings
Appygraph lets you create and send personalized greeting ecards from your iPhone. Brighten up someone's holidays with a personalized card that takes less than 2 minutes – it's as easy as sending text messages. Download
iPhone: Holiday Fireplace
Warm up the holidays with the Holiday Fireplace. Start the holiday parties right with this full HD fireplace and holiday music selection together. Download
iPhone: Appy Christmas
Appy Christmas features a talking Santa, countdown timer, and even an advent calendar with free apps every day. Download