Dolphin Browser HD V4.1 Ready To Roll in Android Market
Have you remembered the scene when Dolphin Browser HD V4.0 did release? After a month's time, Dolphin Browser HD V4.1 is coming on the scene. Those who have tried the previous beta versions of  Dolphin Browser HD V4.1 will know we have add some minor but useful features to this new version. Now it is ready in Android Market now, let's rock and roll. Please feel free to express your thoughts to us.
Key features include:
Fix UI compatibility issue with Gingerbread.
Add History Entry in Bookmarks side bar.
Add delete download history option back.
Email your downloads as attachment.
Gesture upgraded

: add option to access bookmarks bar/Tool bar, option to lock or unlock the orientation of the screen.
Add Manage Space option in system application management.
Need Manually close Find on page now.
Add possibility to change the location of your downloads in Dolphin Settings.
Add possibility to backup and restore your browser data.
If you want to know the details of the new features we added, pls refer to the post here.
At the same time, we fix some bugs in V4.0:
Cannot delete bookmarks in thumbnail view.
Cannot sort bookmarks.
Search issue in Dolphin Home.
Some force close issues.
What I had to mentioned here is about a security issue, several days ago, a new exploit for Android browser has been announced. By visiting malicious URL and clicking a link it is possible to read & send to the attacker contents of any file on SD card, provided you know it's path. There is a workaround way for you to avoid the attack. Since we add a feature that our users can change the download directory, such as "/sdcard/TunnyBrowser/downloads/YourHabitualPath". Following the way you can avoid this issue.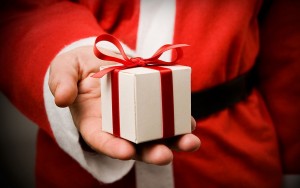 Thanks to all who have provided feedback and pointed out bugs. And we're still on track to optimize the performance of our app and try to add more next month, at which point maybe all users will receive a surprise of Christmas. 🙂 So what are you hoping for?